Vicki Moore Pacifica Realtor
The United States is home to more than 350,000 homeowner associations (HOA). This represents more than half of all owner-occupied homes in the country, according to HOA-USA. If you're buying or selling a home in a managed community – one governed by an HOA – you should know ahead of time what you will be up against during the transaction.
While not all HOAs are the evil, dictatorial entities we hear about in the media, their involvement in a Pacifica home sale does add another layer of difficulty to the process. Any time you add hurdles to an already complicated process, you're going to see an increase in the chances that something may go wrong and the transaction will have some hiccups.
In today's COVID real estate market, just be prepared for things to go wrong. Companies are short-staffed and some are short tempered too, so be patient. Things aren't going to happen as quickly as they normally would.
Remember, the HOA is just one entity with its fingers in your home-selling pie. The mortgage bank is always there, in the background, scrutinizing every document the buyer, their insurance company and the homeowners association provide to make sure every "T" is crossed and "i" dotted.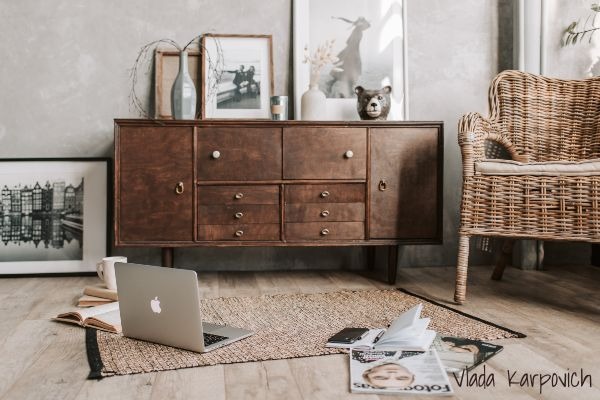 What is an HOA or Homeowners Association?
A homeowner association is a governing body of a community. Not all communities have an HOA, but homeowners in those that do are obligated to abide by the rules and regulations set forth by the Association. "Many HOAs are corporations; that is, legal entities that can enforce contracts with their homeowners," according to Ilona Bray at lawyers.com.
Membership in the HOA is required and automatic when you purchase a home in a managed community – and so is following the rules. The association is governed by a board, populated with volunteers from among the community's homeowners.
The HOA board members make decisions on how to enforce the rules (known as "covenants, conditions and restrictions," or CCRs) and the penalties for violations. They also manage the organization's budget, ensure fees or dues are paid, oversee the maintenance of the common areas and decide when special assessments are required and in what amounts.
Special assessments are different from monthly dues. If the board sees that the reserve account is lower than it should be and there are expected repairs or upgrades coming up, they may implement an assessment which is in addition to regularly monthly expenses. Some assessments are due all at once; most are paid in installments over a period of time, depending on how much the assessment will be.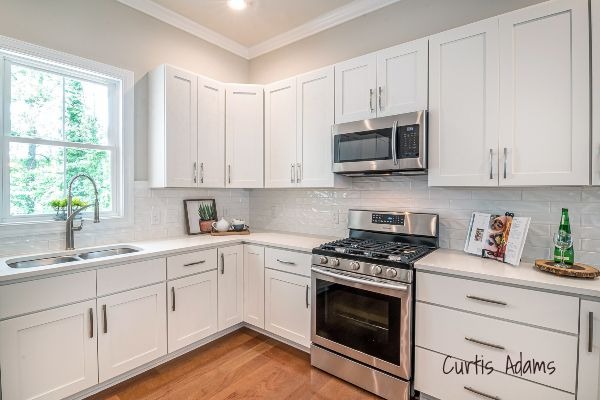 4 Common Ways an HOA can Derail Your Home Sale
There are three common ways an HOA can slow down or completely foil your Pacifica home sale; and most of them have to do with the home buyer's loan. They may be out of the seller's control, but it's good to know beforehand what problems may come up in the sale.
1. Liens
If you're a property owner who is behind on your dues, the HOA may have no choice but to slap a lien on the unit. They do have that power. In fact, liens are often attached automatically to the property when a homeowner becomes excessively delinquent on payments of dues or assessments.
The cost to remedy the lien can sometimes be exorbitant, with late charges, collection costs, interest and fines added to the amount originally owed. If the debt remains unpaid, the HOA can begin foreclosure proceedings and possibly even seize the property.
If there's a lien against the property, it's extremely important to let your Pacifica realtor know right away. It will need to be disclosed to any interested buyer and have to be paid at the time of the close of escrow.
Overdue assessments can sometimes be negotiated between the parties. Whether the market is leaning more towards buyers or heavily in the sellers' favor will determine who is going to pay that assessment. But somebody will have to pay it because the buyer's mortgage bank and the title company are not going to let that slide. The title company will not be able to issue title insurance and the bank will not loan against a property without it.
If a buyer is paying cash, they can buy the property without title insurance. I did have a cash buyer tell me they didn't want to pay for title insurance until I explained what it's for. Then they rethought it. Title insurance will keep the title clear of encumbrances from a previous owner.
The amount of a lien can be taken into consideration when you determine the list price of your property. In a Pacifica home sale, the owner typically will have enough proceeds to pay off any late dues and penalties and will probably do so as part of the agreement to sell. The other option is for the buyer to pay those costs, which certainly can be a negotiated as part of the purchase contract.
2. Pending litigation
If the HOA in the home sale is involved in litigation, which is more likely if the complex is newer, or if the board is suing someone, it may be almost impossible for a home buyer to get a loan to buy a home in the community. Again, the bank isn't going to take any unnecessary risk; they won't give a buyer the loan.
3. Delayed documents
The Association is required to provide documentation to the buyer and to the mortgage bank. If the required demand doesn't arrive at the bank in time, it could delay the closing.
4. The documents are incomplete or incorrect. Again, the bank reviews all the documentation provided. If there's an error, the documents are incomplete or the Association does not meet the necessary requirements, the transaction will be delayed or cancelled.
Common HOA litigation cases include:
1. Failure to perform maintenance – If the HOA fails to repair roof problems and the roof leaks, damaging a home's contents, the homeowner may initiate a lawsuit against the HOA.
2. An injury on the property that occurred because of shoddy maintenance practices may also spur litigation against the HOA.
3. Violations of the rules – Yes, the HOA can violate its own rules and homeowners can, and will, sue.
4. Building defects – An example of this is the HOA suing a roofing contractor for substandard work.
Homes in communities governed by an HOA and involved in pending or ongoing litigation are known in the finance industry as "non-warrantable," and most lenders will deny a mortgage application for them. Yes, there are some who will, but they will charge far more than a buyer would normally pay for a conventional, 30-year mortgage.
It's important for a homeowner to stay informed of the status of the Association and the action of its board members.
Read the documents provided to you carefully. There are a lot of them but it's important to know the financial condition of the HOA before you buy.
You'll find information about any litigation in the HOA documents obtained from the association. They will be provided to any interested buyers via the realtor.
The importance of the HOAs finances
Earlier, we reminded to you that an HOA introduces more complication to a home sale. When it comes to finances, it isn't just the buyer's finances that the lender will scrutinize. It will also take a hard look at how the HOA manages the funds in its community account.
With conventional loans, Fannie Mae and Freddie Mac guidelines prevail. They have a list of conditions a community must meet before a loan will be approved.
Those involving the HOA's financial health include:
10 percent of HOA dues must be set aside in the reserves fund.
No more than 15 percent of homeowners are delinquent in their dues or fees.
The property's insurance must meet Fannie Mae and Freddie Mac guidelines.
Any financial problems, regardless of how small, may slow down the selling process, but they also could result in a denial of the buyer's loan.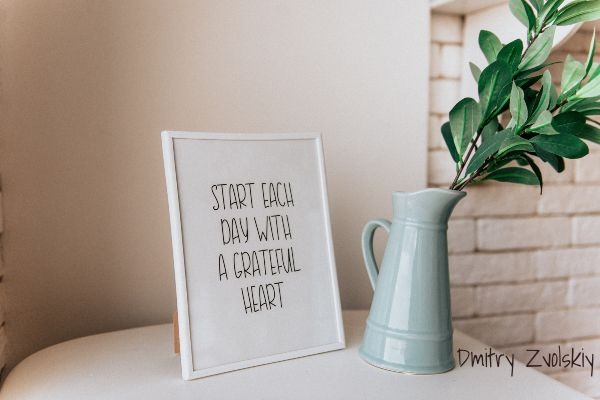 Owner-to-renter ownership ratio
A bank will not only be looking at the buyer and the Association in determining whether or not they're going to fund a loan, they'll also be looking at the neighbors. Real estate research tells us that a homeowner will take better care of their property than a renter – more to lose, right?
Well, if a complex has an abundance of people renting long-term, AirBNB or too many using their units as second homes, there may be a hurdle to overcome. If you're familiar with the condos at Crystal Springs in San Bruno, you know exactly what I mean. So many people were buying those units as income property, that banks would no longer provide home mortgages – the owner-to-renter ratio was too low. The Association had no choice but to create a waiting list for owners who wanted to rent their unit. The unit would have to be owner occupied for up to two years while on a waiting list to be switched to a rental property. This is done in order to maintain the ratio banks need to continue to loan against the units.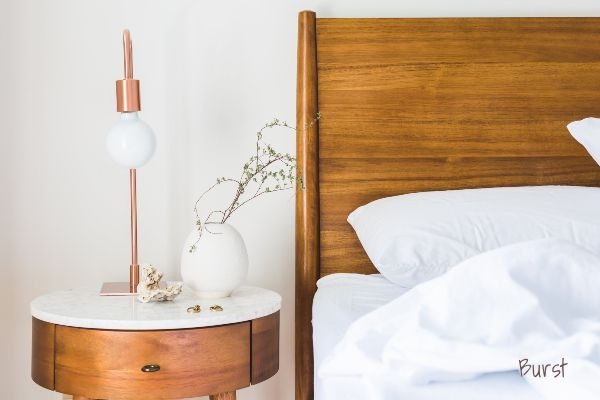 Buyers: You should know what you're buying into
Read the HOA document package completely. These are legal documents, full of important information but littered with complex terminology. They're a lot easier to understand now than they were when I started in real estate. Now they actually explain what you're about to read, some type is in bold and other portions are highlighted.
6 things to consider when you're looking at the HOA documents
1. The one that's especially important to me has to do with pets. If you have a pet or would like to get one, you'll want to know if there are any pet restrictions.
Some associations don't allow pets at all; some allow pets of a certain size or only certain breeds; others allow a maximum number of pets.
2. Read the financials to determine if the association is well funded; is the money needed to make upcoming repairs available or is there a possibility for an assessment coming up. Maybe it's already been decided that the owners will have to pay an assessment. You'll want to be sure you know who's going to be paying that – you or the property owner.
3. What utilities and insurance is paid by your dues, if any. Sometimes the water and garbage expenses are included in your monthly dues, sometimes not. A copy of the insurance policy that the HOA pays will be provided by the bank for their approval. You'll also have to get a policy for the interior and your belongings.
4. Parking may or may not be included in the monthly HOA dues.
5. Lawsuits, of course. An Association involved in litigation will definitely have to be reviewed the bank. You want to know as many details as possible as well because if the association loses the suit, you may be responsible for some of the expense of the attorneys fees – and damages if the Association loses the suit.
6. Who pays for what? What repairs and/or upgrades are included in the monthly dues? If the windows need to be upgraded, do you have to pay for that or is that included in the HOA budget? What about fences, painting, roof, etc. And has the board insured that there are enough funds to pay for upcoming repairs.
Be sure to read and understand everything necessary for you to feel comfortable in purchasing a property operated by an association. You'll be expected to understand the documents and sign off that you accept and will adhere to the terms.
Buying a townhouse or condo in a homeowners association can be a perfect fit for some homeowners and not for others. You'll have to weigh the pros and cons to determine for yourself. A lot of home buyers don't want to be in an association because they don't want to pay the monthly dues; but for some, they think about the fact that so much of the maintenance is taken care of. They don't need to worry about the landscaping, exterior painting or other maintenance. It's taken care of and included in their dues.
If you have questions about your homeowners' association, let me know.