In doing research for this article, I saw a lot of suggestions on where to start when buying a house. Some experts suggest beginning with shopping for a mortgage as your first step in the process of buying a home. I'm going back further than that in my suggestions for you to prepare for your home buying process. There's plenty of preparation you can do to make your home buying experience easier if you start long before your home mortgage research.
1. Your Taxes
Start early, especially if you're self-employed. As a self-employed entrepreneur, you'll have to rethink how you're preparing your taxes. The days of "stated income" loans are gone. Mortgage lenders are scrutinizing your taxes, so they need to reflect the numbers that will help you qualify for the home loan you're looking for, not the numbers that allow you to pay limited taxes.
Yes, you'll have to pay more taxes for two years. You have to decide how important it is for you to be buying a house. So for those who are self-employed, your first step is to make an appointment with your tax professional to re-strategize how your taxes are being prepared to allow you to reach your home-buying goal.  While you're there learn about the tax benefits of buying a home.
If you're not self-employed but are planning to buy a home in the next year to two years, it's still a good idea to meet with your tax preparer. He's going to have a lot of tips on where you can, perhaps, get more money out of each paycheck – or, if you're not a good saver, change your deductions to get a larger tax return once a year. You may also want to think about taking on extra work, getting a side hustle or asking for a raise.  Do things that will increase your income in order to make it easier to get that home mortgage.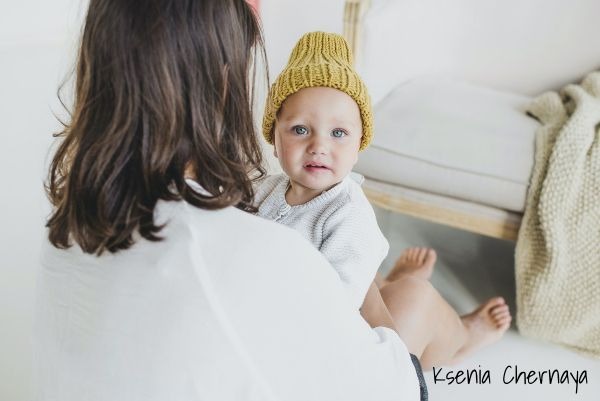 2. Friends and Family
I hesitate to tell you to talk to friends and family about your home-buying plans because they're going to tell you stories that will scare you and probably aren't true anyway. Everybody is an expert and thinks they know everything there is to know about real estate. They'll give you a lot of information about buying a house that's wrong but hopefully, they'll be well-meaning.
I have clients who discussed their desire to buy a house with their parents. Mom and dad were able to offer some great suggestions on the home buying process, their experience in buying their house and even gifted money to their home-buying efforts, which enabled them to purchase a nicer home.
3. Start Saving – 16 ways to save money when you're planning to buy a house
– Automate your savings. It might feel tough when you first start saving. If you set your deposits on autopilot or have your company write you two checks or two transfers; one for your expenses, the other to immediately drop into your savings.
– Reduce your vacation plans to reduce the costs.
– Have a smaller, more affordable wedding to put more money down on your house.
– Forgo the honeymoon – for now.
– Do not buy anything expensive, like a car or boat. Buying a house is going to take some sacrifice. Hold off on big expenses for now.
– Get a side hustle; take on more hours at work; ask for a raise.
– Make coffee at home.
– Cook at home more often.
– Buy less expensive brands.
– Start a side business.
– Cut out cable TV and some of the extras like HBO.
– Quit smoking. There are more reasons to quit smoking than to save money but cigarettes are expensive. So quit now to put more money away to buy your house.
– Don't sign up for a gym membership. Find exercises for free on Pinterest or YouTube. There are plenty that doesn't require any equipment.
– Don't buy pay-per-view movies. Those add up quickly!
– Consider moving to a less expensive home before buying a house. Really analyze this before you make a final decision. Look at the costs involved for packing, moving, unpacking, deposits, etc. It may look like moving to a cheaper apartment would be a good idea but it may not be as good as it looks after you add in the moving expenses.
– Sock away any windfalls like bonuses, gifts, tax refunds, or money gained from selling things you don't need anymore.
– Speaking of selling things you don't need or use anymore, do it! There's plenty of ways to do it – from a garage sale in the front yard to Craigslist, EBay, Poshmark, thredUP.
What you don't want to do is increase your expenses. Reduce your cash outlay and credit card usage to the minimum possible. Every expenditure has to be given a lot of consideration: Do I actually, really need that? I do have a client that buys everything on their credit card and then pays it off with their paycheck. That's fine as long as you actually pay it off; your credit card balance shouldn't inch up every month.
I suggest you begin saving before you determine how much you'll need to save because it's a good habit to get started right away. Don't wait until you have every step accounted for – your plan calculated to a T. So now that you have your savings plan worked out, you'll need to figure out how much money you need to save.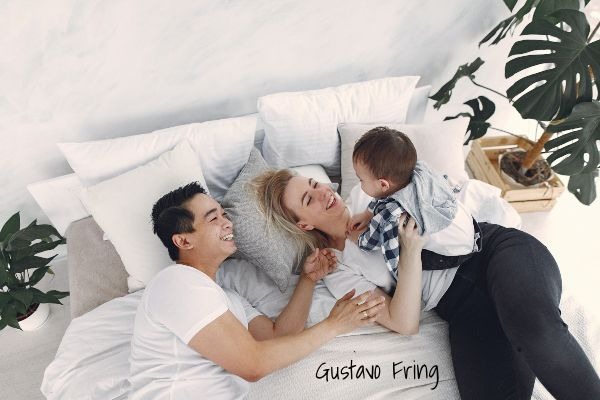 4. Learn Your Credit Score
Your credit score is the most important factor when buying a house. The cost of your loan – even whether or not you can get a loan – depends on your credit score. The credit score you have access to online via Credit Karma or the free yearly credit score report you can get on the government website are not the same as getting your credit evaluated by a mortgage lender.
Your credit report from the bank is much more in-depth and thorough; however, it will get you started. You may have an idea of your credit score based on having applied for credit recently or how good – or bad – your money management skills are. Knowing your starting point will tell you how much work you have to do over the next year or two to increase your credit score.
5 Ways to increase your credit score
There's an art to increasing your credit score. The answers are not the same for every borrower because everybody's situation is different.
– You MUST pay your bills on time.
– Do not combine accounts or pay off your card(s) until you talk to your mortgage professional. Doing that can actually make your score go down.
– Do not increase your debt. Keeping balances low will show the bank that you are able to manage your money.
– Do not get new credit cards or lines of credit. The bank does not like to see that you have the ability to spend more money than you already have.
– Get errors on your credit report corrected. Contact creditors that are reporting inaccurate late payments or defaults. Call them by phone and ask them to rectify the mistakes. Then follow up with a letter making the same request; then notify all three credit reporting bureaus of the pending changes.
Clark.com has a post called 5 Sneaky Ways to Improve Your Credit Score. The ideas are more strategic and smart than sneaky but it's a catchy title.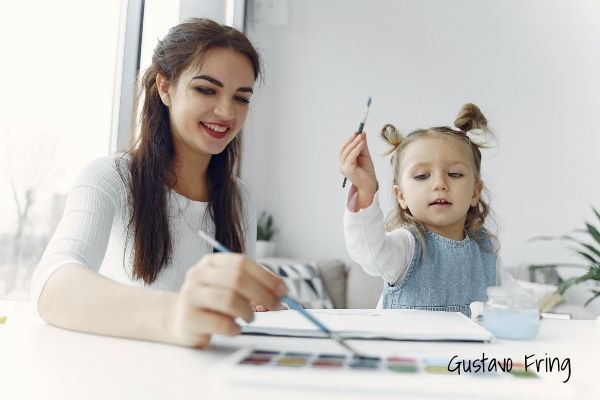 5. The Non-Application Mortgage Appointment
In terms of a mortgage, the more savings you have, the less of a risk you appear to be to the bank. The higher the risk, by having a low credit score or minimal savings, the higher your mortgage loan interest rate will be.
Your next appointment in the process of buying a house should be to meet with a mortgage loan officer. This is not an appointment to apply for a mortgage. It would be an educational meeting to get info on getting started on the loan part of the home-buying process. He's going to have terrific tips on saving money, increasing your credit score (which will take time) and will explain what it means if you do get gift money from family – how to manage those funds. He'll also explain closing costs, which are in addition to the purchase price of the home.
Ask if there are any buyer assistance programs available.
Also plan on bringing written questions and taking notes. It's going to be a lot of information and it's likely you're not going to remember all of it.
If you need a referral to a top-of-the-line mortgage professional, contact me. I can help you with that.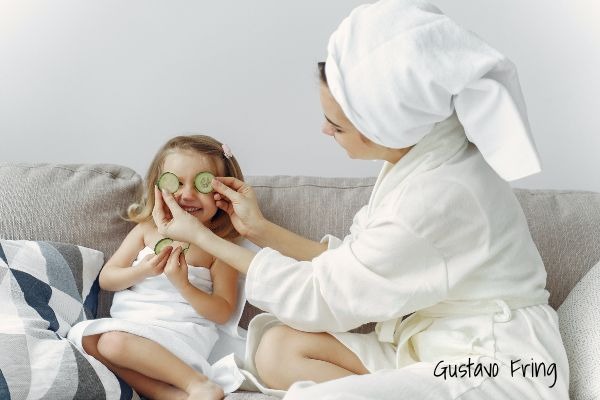 The Definition of a First-Time Buyer
A first-time buyer does not mean that it's actually your first time buying a home, really. A first-time homebuyer, according to U.S. Department of Housing and Urban Development (HUD) meets the following qualifications:
– You have not owned a principal residence for three years. If you've owned a home but your spouse has not, then you can purchase a property together as first-time homebuyers.
– You are a single parent who has only owned a home with a former spouse while married.
– You are a displaced homemaker who has only owned with a spouse.
– You are an individual who has only owned a principal residence not permanently affixed to a permanent foundation in accordance with applicable regulations; for example, a mobile home.
– You have only owned a property that was not in compliance with state, local, or model building codes—and that cannot be brought into compliance for less than the cost of constructing a permanent structure.
---
The above real estate information, The First 5 Steps in the Process of Buying a House – Prepare Now, was provided by Vicki Moore, Pacifica Realtor.
I can be reached via email at [email protected] or by phone at 650-888-9268. I have helped people move in and out of San Mateo County since 1998.
Are you thinking of selling your home? I have a passion for selling homes and love to talk real estate!
I provide real estate sales assistance in the following Mid Silicon Valley cities: Pacifica, Montara, Moss Beach, El Granada, Half Moon Bay, Burlingame, Millbrae, Daly City, San Mateo, Foster City, Redwood City, San Carlos, and Belmont.