Vicki Moore Pacifica CA Realtor
Realtors are drawn to work in new areas for several reasons. The lack of inventory in their primary market may be one. Widening their sales area enables them a better possibility of getting a sale.
The desire to keep working with a buyer client who has a broad area of interest is also a driver to sell in multiple markets. If the client is referred to another agent, the referral fee received is minimal in comparison to actually sell a house. Some agents will go outside of their normal market to increase their commissions by finding cities with higher prices.
Now, what is the definition of "out of the area"? That's a lot harder to define and is dependent on the knowledge, experience and comfort level of the individual agent. Agents who grew up in one city and have moved nearby may still have ties to their hometown, have a lot of knowledge of the area and the real estate market. So that wouldn't be considered working out of the area.
Working in a rural area where properties are separated by a lot of miles is a lot different than selling in a downtown urban setting. Some realtors only focus on selling the condos in their downtown area. An agent that sells ranches is going to be doing a lot of traveling to sell in their market.
Teams of agents can easily handle a wider sales area. More people are likely to mean more knowledge of the surrounding areas.
It's up to you to make sure the agent you choose to work with fits the requirements and expectations you have. Knowing how realtors get paid can be helpful in creating a realistic outlook.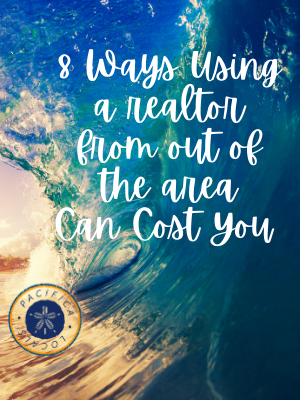 1. Your realtor doesn't know the market.
I just sold a house that had a lot of interest and ultimately received 17 offers. Agents were calling me from all over the area. They weren't necessarily asking me about the house. Some were asking me about the local real estate market. If your realtor doesn't frequently work in the area where you're planning to buy or sell it could cost you.
As a buyer, your agent's lack of knowledge may cause you to overpay. In a multiple offer market how much to offer on a home is more of a challenge but you certainly don't want to have to pay any more than absolutely necessary to get the house.
If you're selling, being overpriced is the worst possible situation to be in. Pricing your house is the number one factor in getting it sold at all, let alone getting it sold in a reasonable amount of time and for a good price. If it stays on the market too long it's going to get stale and become undesirable.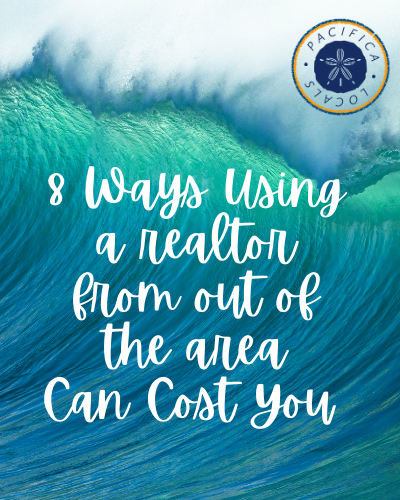 2. Expectations.
I've talked about expectations recently. If your agent doesn't often work in the city where you want to buy or sell, they're unlikely to know the expectations of the local real estate community. One of the offers I received on this particular house had an escalation clause.
We don't use escalation clauses in my market. Since they aren't common and therefore outside the expectation of realtors in my area, I was surprised to see it. There's nothing wrong with an escalation clause. But in a batch of multiple offers, that's not how you want to stand out. It shows that your agent isn't local and may not understand the details of selling property in a particular area which can make a transaction very difficult.
3. Point of Sale Requirements.
Some cities have point of sale requirements as a way of paying for repairs. If your house is located in a town with one, you need to know not only what it is but what the potential pitfalls may be.
One type of POS is sewer laterals. Several cities in my local county require that every sewer line be inspected at the time of a home sale. If the line has failed for some reason and doesn't pass the inspection, that will require the repairs be done prior to the close of escrow.
You'll need to know: What is required by the city code? How much does it cost? Who's supposed to pay for it? How long does the work take to complete? What if the work can't be done in time?
Some of the agents asked me if the seller would be paying for the work. Another telltale sign that they were not from this area and haven't dealt with a point of sale requirement in the past. The downside for their buyer is that if they don't know what it is and how it works, how are they going to explain it to their client.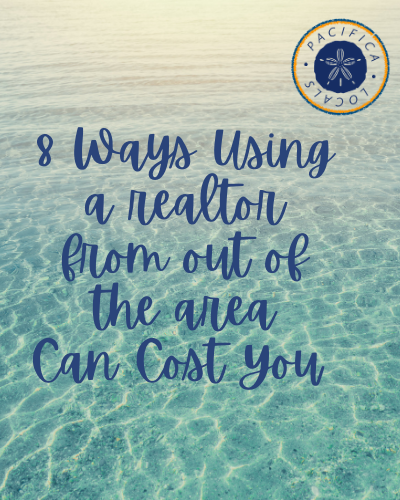 4. Who pays for what?
There are a lot of fees when you're buying and selling real estate. Each county – and sometimes each city – handles those costs differently. In some counties it's standard for the buyer to pay their own closing costs; in others, it's standard for the seller to pay all the costs. If your agent doesn't know which is which, you could potentially be paying costs you don't need to. And that could be a lot of money.
5. What do you disclose?
Both cities and counties – as well as your state – have requirements when it comes to what a home seller needs to disclose to the buyer. I mentioned the point of sale requirement, but there are other area-specific disclosures like the laws for cutting down trees. If you live near an airport you may have to disclose airport noise. If your local classrooms or schools are full, you'll need to disclose that too. If your agent doesn't know that, you could be in for a lawsuit.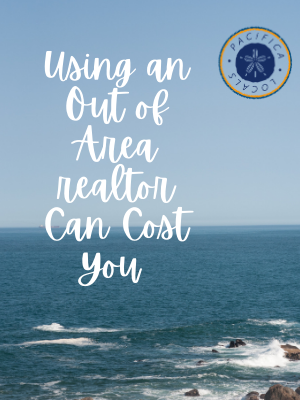 6. Who obtains and pays for inspections?
This is also determined by the area. In some locations, home sellers obtain and pay for the inspections prior to the house going up for sale. In others, that's the buyer's responsibility. There are pros and cons to both scenarios but you do need to know what's expected in your city. If your agent doesn't know, it will cost you time and money.
7. What inspections do you get?
There are several home inspections that are standard for my area. Because of that standard, it's now what buyers expect. If you don't have them, you're going to make the home buyers concerned. If you have one that other home sellers don't, buyers are going to want to know why and will be worried about why you would have one.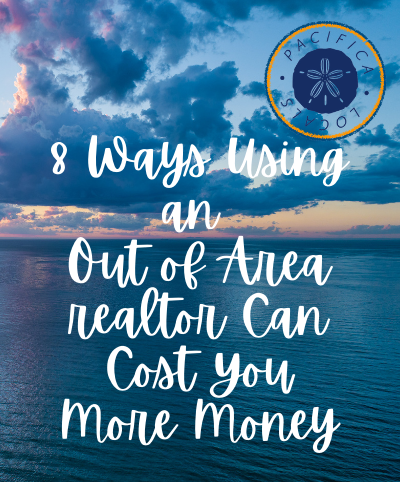 8. Unprofessional Photos.
When I see what are obviously unprofessional photos of a home in the multiple listing service, I immediately question the professionalism and ability of that agent. Realtors are being paid to sell someone's most important asset. If that agent can't get professional images taken to make a house show it's best, there's a problem. That house will stand out from all of the others and not in a good way.
There's even a Facebook group called Bad MLS photos. You don't want your house showing up in there.
Since you're reading this, you'll be moving at some point. And in that case, you'll want to read 27 Genius Moving Hacks To Organize Your Move – Moving Tips. It contains some of the best tips I've seen to make your next move an easy one.