Alexandria Real Estate Equities "began as a garage startup with a vision to create a new kind of real estate company uniquely focused on serving the life science industry." There is a massive shortage of life science campuses.  Alexandria plans to fill that need.

They, in a joint venture with Boston Properties, will construct 751 Gateway Boulevard. This 229,000-square-foot project in South San Francisco is currently under construction. Genentech has agreed to lease the whole project:  4.7 million square feet.
The fact that Genentech has agreed to sign the lease now, in advance of its 2024 completion, is a testament to the lack of life science campuses.
Boston Properties and Alexandria Real Estate may build another 411,000+ square feet of life science facilities at that same location. They'll need city approval.
South San Francisco is home to more than 200 biotech companies. SSF makes its claim as the birthplace of the industry.  And says it's the largest biotech cluster in the world. And it's just a sliver of Silicon Valley.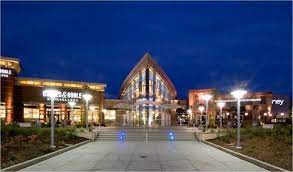 Alexandria Real Estate Buys Up Tanforan
In August of 2021, The City of San Bruno announced that it planned to turn Tanforan into 1,000 housing units, including a biotech campus. It didn't take long for Alexandria Real Estate to jump on the opportunity.
They just finalized the sale of its third acquisition at Tanforan mall. The price paid hasn't been released. This 15-acre parcel will be added to the $105 million they paid for the JCPenney purchase. In November they paid $128 million for Sears. Alexandria now controls just about all of the 44-acre site.
"It plans to combine the main part of the shopping center, which has more than 80 shops and eateries, with the Sears and JCPenney properties."  They want to redevelop them to create a campus of two million square feet of "future development opportunities."
Alexandria Real Estate Buys in Stanford Research Park
Earlier this month, Alexandria purchased four Class-A buildings in Palo Alto.  These buildings will be added to their other existing Stanford area properties to create a "mega campus".
Alexandria Real Estate Buying Binge
Right on the heels of the Sears purchase, Alexandria Real Estate purchased a 26,000-square-foot commercial building in San Carlos for $55 million.
Times News Network reports, "In October, the company paid $203.8 million, or about $1,100 per square foot, to buy two buildings occupied by SAP. A year earlier, it acquired two other buildings in the area for $40.5 million."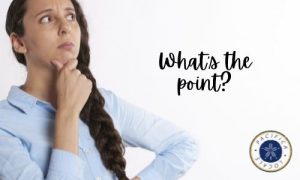 What's the point of even talking about Alexandria Real Estate?
I don't sell commercial property. So what's the point of sharing this information? The buying binge that Alexandria Real Estate has been on for the past 15 months or so is one example of the confidence there is in the Silicon Valley life sciences industry.
The growth of Silicon Valley marches on in spite of any expected negative impact from Covid.   The Tanforan site is the only one that seems to include housing. What does that mean for the rest of the area? A continued shortage of housing.

The Residential Housing Bubble
In times like these, I am repeatedly asked my opinion: When is the real estate bubble going to pop? Because inherent in the question is "When can I get a good deal on a house?" my answer usually included some form of  "Are you kidding me?  Do you have any idea what you're asking? Do you know what kind of suffering happens during a bubble, you selfish idiot?" Since I stopped answering questions on Quora, my head doesn't explode when someone asks.
I will go out on a limb to say there is no bubble. It's not really even a limb in my opinion. I preface that with: I am not an economist, futurist or anything else. But there are several factors necessary for a real estate bubble. We don't have them.
The main factor that drives our Bay Area real estate market? The the lack of inventory. When will that change? It won't.
We don't have the significant amount of land necessary to satisfy the housing demand. Unless the government changes the zoning on the open space that's been set aside, it isn't going to happen.
I thought the apartment construction explosion in Redwood City would satisfy some of the housing need.  Did it? Not a chance. Unless you think $2770 for a studio equals lower demand.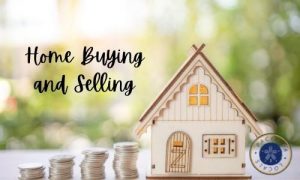 Home Buying and Selling
When you should buy or sell your home is dependent on your needs. Don't try to time the market. Not even experts who have their head in real estate all day every day can correctly anticipate that 100% of the time. Do it when you're ready.
When you need someone to help make that happen, give me a call. Before you do, see what my clients say.
Vicki Moore
650-888-9268
[email protected]