Fog City Pet Supplies First Place Winner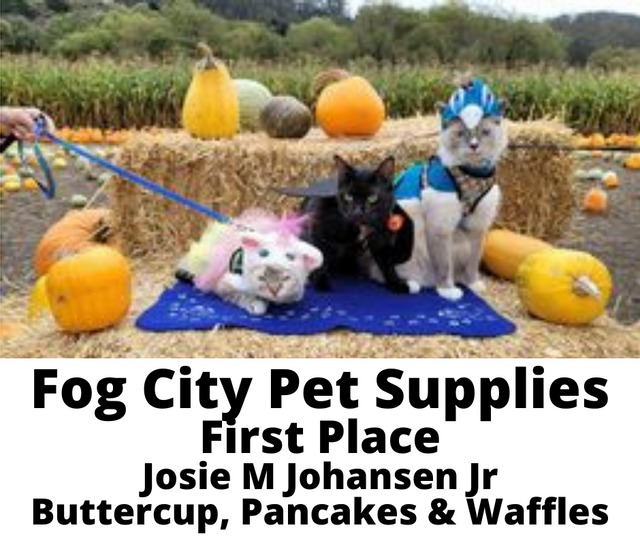 Buttercup, Pancakes and Waffles dressed in their pumpkin best!
Second Place was Won by Kiki the Lobster Cat
Kiki is so excited to have won!
Jingo is the Winner of Third Place!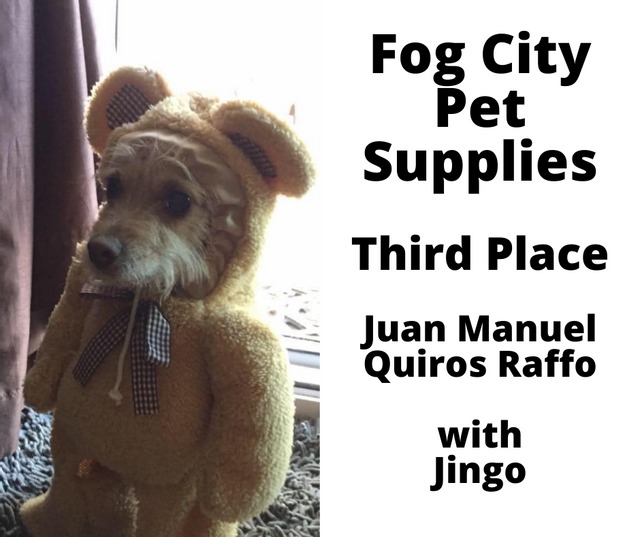 Thanks to everybody for participating! And thank you to Nate Greenberg, Owner of Fog City Pet Supplies!
Fog City Pet Supplies
1625 Palmetto Ave, Unit C
Pacifica, CA 94044
+1 650 735 5568