About Dana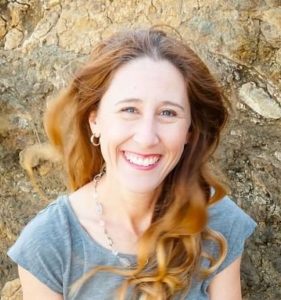 A third generation fiber artist, Dana's passion for art started as a child.
Dana has been teaching sewing and quilting for just about two years now. Teaching at Craft+Work in Pacifica, Joann's in Daly City and Jenny Lemons in SF, she shares her excitement with students, peers and colleagues.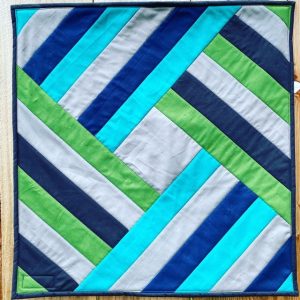 With more than a twenty-year career in design – from graphic design to event design and then quilt design – her excitement for fiber arts has extended 10+ years by bringing texture and comfort into her students' and clients' everyday lives.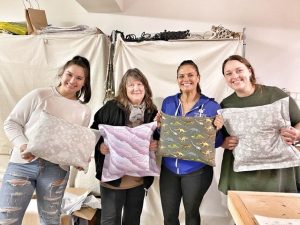 Her quilting style ranges from modern to traditional, from table runners to king size. Dana encourages up-cycling by turning t-shirts and baby clothes into beautiful quilts and wall hangings that last a lifetime.
Dana has a wide technique in machine and hand stitching. She receives much joy from making new, artistic quilts and creations and sharing this passion with students, peers and colleagues.
She doesn't feel like her day is complete unless she has fulfilled her need to create.
Among home schooling three children she's currently working feverishly to keep her Etsy store stocked with masks.
If you'd like to purchase a mask Dana will actually deliver it to your mailbox!
Please contact her via email at [email protected]
You can also find her at her website Dana Miller Fiber Arts and on Instagram.