A Grape in the Fog is located in Rockaway Beach, Pacifica
COVID has caused so many businesses all across the country – and Pacifica, unfortunately, hasn't been immune to it. Pacifica's small business owners are trying to "pivot" back and forth between being open and closed.
Owning a restaurant is difficult enough. When I think about a restaurant getting the go ahead to open, buying the food, bringing back staff to work, preparing the food, advertising to get the word out that they're open and then being told they have to close again. It's a sick joke.
Everyone is having a hard time being away from friends and family – some tragically losing those close to them. Even hearing about someone being ill is terrifying. But small businesses, which are the life of Pacifica, have been traumatically effected; having to lay off staff – some closing forever. Their American dream of owning a business crushed. All the time, effort and love put into their business, to see it fall apart. It's heartbreaking to watch.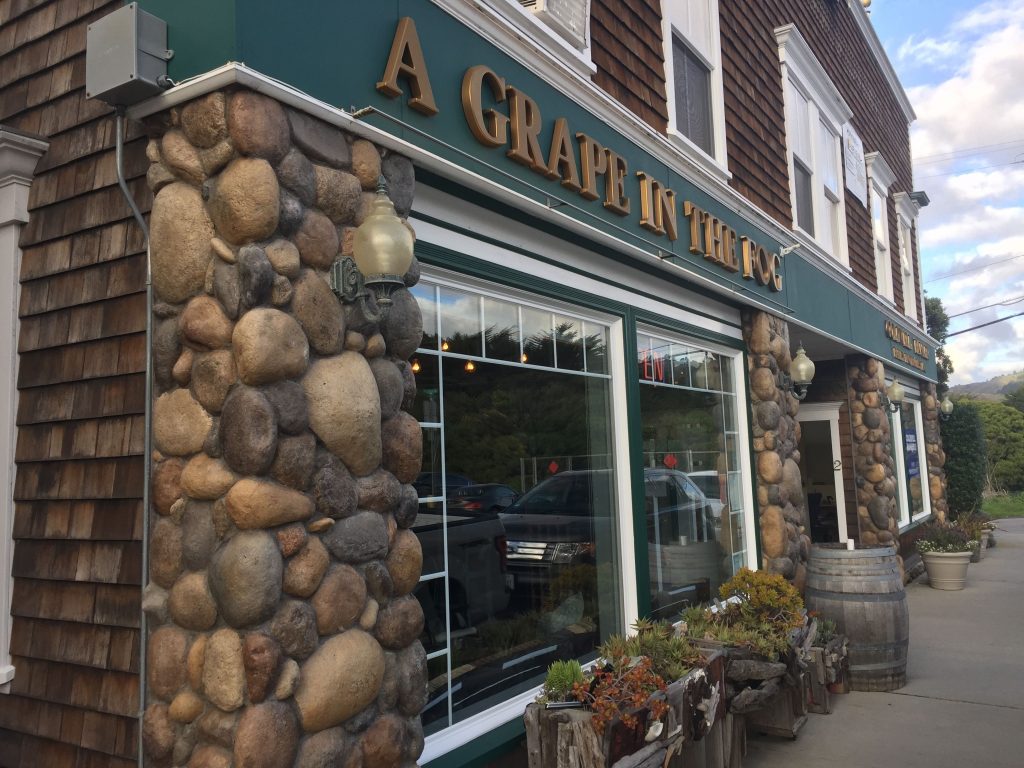 Beth Lemke is a big support to the community and now she needs your support. If you're uncomfortable going to eat there, you can order dinner and a bottle of wine for pick up.
This isn't how Beth planned to celebrate her 10th year in business. But we can offer our support in keeping her open to celebrate another time.
Find all of Pacifica's events happening this week on our Pacifica Local's calendar.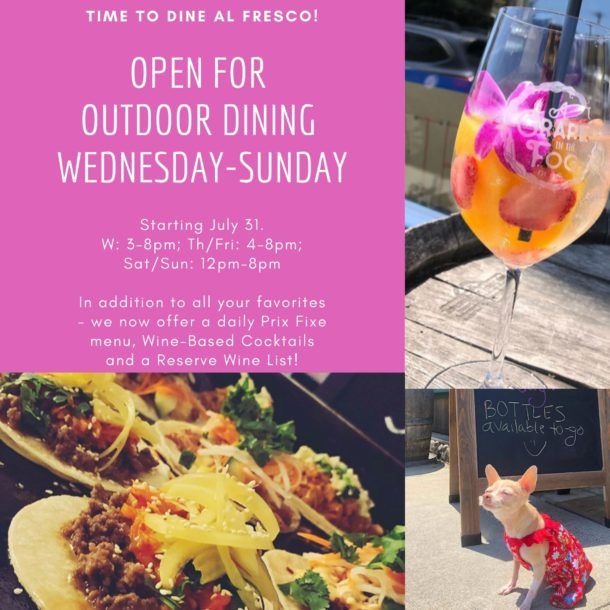 A Grape in the Fog ~ Vicki Moore interviews Beth Lemke
A Grape in the Fog
400 Old County Rd, Pacifica, CA 94044
(650) 735-5854