Vicki Moore Pacifica Realtor
In his article for Disrupt Magazine, Eric Martel of Martel Turnkey, points out how technology has made out-of-state investing a simple process.
Companies like Dousign, with the electronic signature, the iPhone, and Zillow are all tools that enabled people to invest without leaving home.
Eric makes the point that: The returns can be impressive. Bay Area investors who were used to returns of five percent or less have seen their returns triple, and go as high as 15 percent! Investors often point out that the Bay Area's high appreciation rate makes up for the lower return on the cash flow. While the appreciation may be higher, it is not significant enough to make up for the difference. The appreciation in Cleveland, Ohio, where I invest, saw 16% appreciation from January 2016 to January 2020, while San Francisco saw 22% during the same period (According to Case-Shiller Home Price Index).
Find the complete breakdown at Disrupt Magazine.
Eric Martel | MartelTurnkey | Owner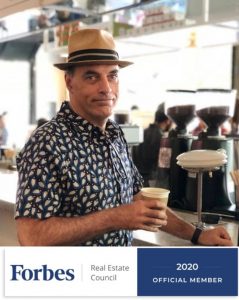 If you have questions about buying real estate out of state, contact Eric Martel.
P: (650) 430-9777
E: [email protected]
www.martelturnkey.com