Find your favorite business on the Pacifica Business Directory
While we stay cocooned in our houses trying to avoid being infected with COVID, small businesses are wilting and withering, some closing forever. They're trying everything they can think of to stay open: outside hair cuts, home delivery, gift certificates; local stores are stocking locally made products.
Local businesses owners are navigating the American dream of being in charge of their own destinies by creating products and servicing the communities in which they're located. It's not easy during the busy season of a good year. Keeping the lights on for the past few months has been devastating to them and their families; trying to negotiate rents; laying off staff; being told they can open just to be told that they have to close.
Before you order online from a big box or go outside of town to shop, think of your neighbors, the small business owners who are struggling daily.
Here are some ways you can do that without risking your health:
Support is Free
You can support the Pacifica businesses you love by liking and sharing their posts on Facebook and Instagram. Make a comment, give a thumbs up. It may feel like you're doing something irrelevant but we can all use extra support right now.
Being active on their social media pages will increase their visibility to others. It will grow their audience to wider and wider circles. Facebook and Instagram track every like, every view, every comment. Show them some love. They'll appreciate it and it won't cost you a thing!
Perhaps you had an excellent meal delivered from a local restaurant, then take a photo of it and share it, and tag their business at the same time!
If you see something in an establishment or a restaurant that you don't agree with, reach out to the owners. Don't bash them online because any negative post could damage their fragile business.
Remember, they have had to adapt and change their entire business model with take-out meals, curbside deliveries, reduced staff and little to no income.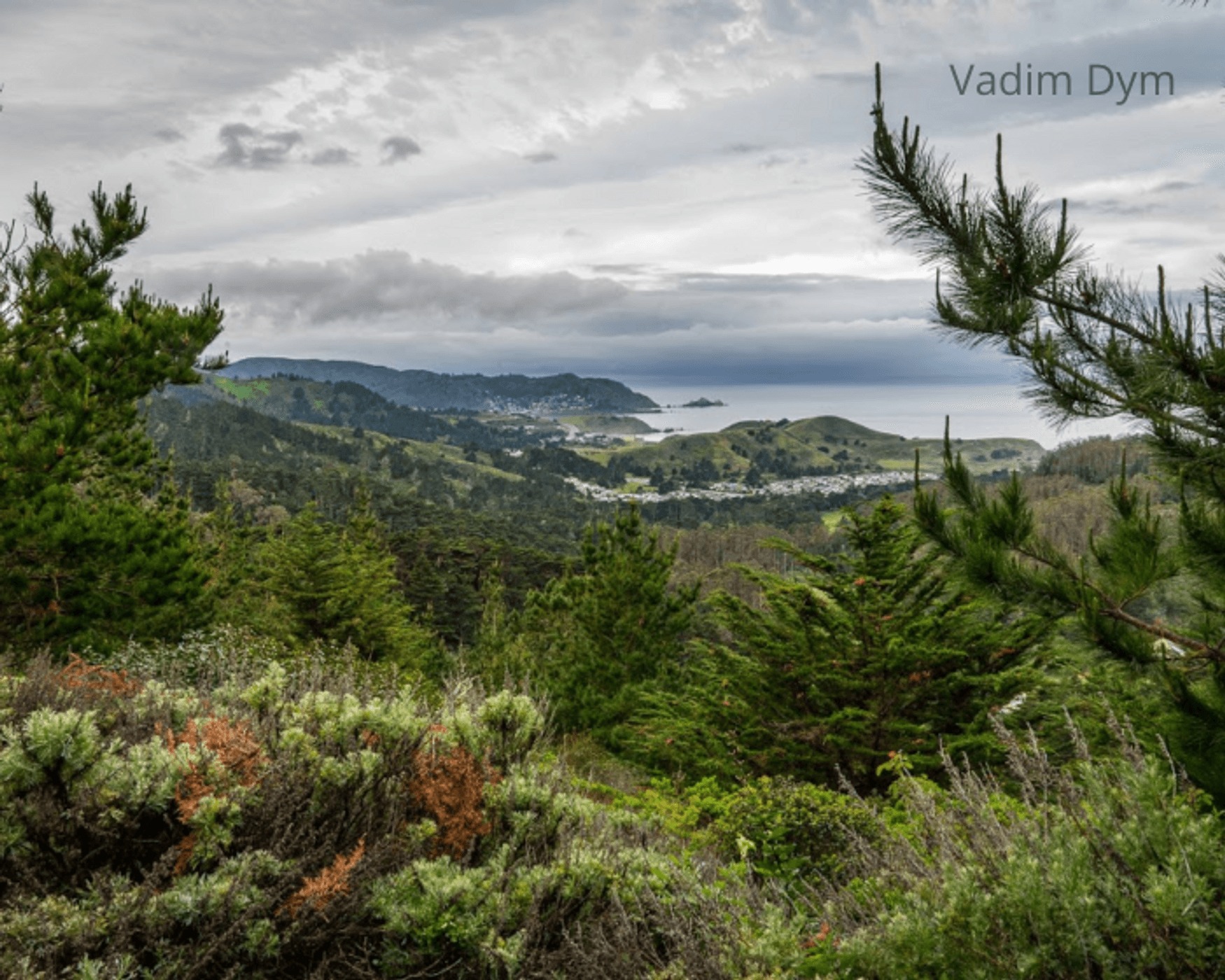 Order Delivery or Pick Up Curbside
And not Door Dash. Our local restaurants have their own delivery drivers – who are also your neighbors. Calling through Door Dash requires them to pay a percentage of the order to the service, costing them much, much more, especially since they already have a driver on staff. Restaurants like Goodfella's and Luigi's both have their own drivers. Ray has delivered pizza to our office and I'm sure Luigi has too.
If not delivery, then curb service. Linda Mar Shopping Center put in special parking spaces for you to pull in quickly and grab your food.
Be patient. All the stores and restaurants are operating with limited staff; some – like Ross – have bare shelves while they wait for their regular deliveries to start up again.
Tip Your Cashiers, Wait Staff and Delivery Drivers Generously
They could be home making more on unemployment but they're at work supporting their employers so support them when you can with an extra tip. If they're working, their wages have been cut down to practically nothing so any amount you can help will be appreciated.
Purchase a Gift Card
Businesses like Oceanside Healing, Grape in the Fog, Living Room Plant Company, Salt Water Bakery, You Name It Collectables, Terra Nova Fitness – and more! – are all selling gift certificates. If someone you know has a birthday coming, think of a gift certificate before you order something they'll never use from Amazon.
It's not too early to do your holiday shopping. Call, order your gift card and have it mailed to you. You won't have to leave the house.
Your local hair salon sells products. Make an appointment to stop by and pick up some hair gel or shampoo.
Continue to Pay the People Who Work for You
House cleaners, landscapers, dog groomer, car detailer, music teachers – keep them working, if you can.
Smile, Be Kind
Everyone is under incredible stress. The kids are in school again while parents try to figure out how to work and teach from home. People are losing their businesses, their jobs, their friends who are moving out of the area. The beaches are packed because people don't have anywhere else to go.
We are all just trying to get through this.