I stopped by Louis Armstrong's new training studio at 1750 Francisco, Pacifica the other day to check it out and have a quick chat about diets and getting back in shape after the shutdowns.
What the Coach Eats for Breakfast
Vicki: Hey, Pacifica Locals! We are here with Louis Armstrong at his brand new, shiny, clean facility on Francisco. So couple of questions for you.  My first question is: What do you eat for breakfast? 
Louis: What do I eat for breakfast? That's an interesting one. Usually, it's oatmeal and fruit.  Simple.  Quick.
Vicki: That's your standard?  No eggs?   
Louis: Right now I'm on a plant-based diet.  So no egg, no dairy, or any meat. So oatmeal it is.  Oatmeal and fruit. 
Vicki: Are you… do you sort of switch your diet around a little bit, or are you always plant-based? 
Louis: No, from time to time it does switch depending on what the goals are currently. So right now it's plant-based just because a lot of the pandemic like most people you sat around eating and drinking.  
Vicki:  I don't know what you're talking about. 
Louis:  So a lot of sugar. So I felt, like, really heavy and I gained twenty pounds.  So I wanted to change things around, so I changed up my diet a little bit. 
Louis' Thoughts on the Keto Diet
Vicki: And what do you think of "Keto"? Is that a good way to lose weight or is that healthy?


Louis: I have mixed feelings on "Keto."  In my own opinion, I don't think it's the healthiest thing because we need carbohydrates. I mean, our body craves carbohydrates, glucose for the brain, and just everyday function. So I think eliminating it from the diet is not the best course of action. And then being okay with increasing fat…I mean healthy fat, okay. But some people take it to the extreme and then start eating bacon all the time. And so it gives you kind of an open door to eat bad, carbohydrate is very important.
Getting Back in Shape After Being Sedentary for a Long Period of Time
Vicki: What do you suggest to someone who hasn't exercised in a really long time, maybe even years? What do you suggest? 
Louis: The biggest thing is to be patient. Because a lot of people – they haven't exercised in a long time – they'll think back to the last time they did, which could have been high school or earlier, and they just want to kind of get into it. They see everyone else doing it. And sometimes it leads to injuries sometimes it leads to over-exhaustion or, you know, prolonged soreness that lasts for months. So my biggest advice is always to go slow and be patient. 
Vicki: What should they start out doing?
Louis: The simplest things, body movement, body control, going for walks and doing something simple, like plank, squats in your chair, very low impact, nothing that involves, you know, jumping or running or just, you know, take it easy, start to build. Once you get into a routine, then you can really start to build up and do some other things. 
Louis' Specializes in Strength Conditioning
I do specialize in strength conditioning. So I'm not…I mean, I do train clients to do cardio and I do also other things like boxing and Spartan races – I don't know if you're familiar with that – competition. But my biggest thing is strength training, and so my philosophy is kind of time under tension strength training.

So a lot of people are used to the quick bursts.  I've learned through working with different gyms in various places over the years that slow control leaves less strain on your joints, less strain on the vital muscles, like your back, your neck, your knees. So my biggest thing is control, exercise with a purpose. And we're not just in here moving stuff around to just move stuff around and have fun. We're trying to build injury-resistant bodies, strong bodies. And be healthier for a long time, you know, longevity, whether it's for yourself, for your kids, together with your spouse, whatever it may be, but that's the goal.
Vicki:  In addition to the things that you mentioned, do you have anything else that you suggest for people or things that you do that might be helpful?
And Stretch Therapy
Louis:  Also, I feel like a lot of people are stiff throughout their daily life, especially now working from home a lot. I notice that a lot of clients they're really seeing it in their back, their wrists, their forearms. So I also do stretch therapy. I'm a certified stretch therapist.  So basically… it's not a massage.  You're on a massage table, but instead of having to, you know, reach for your own muscles and pull, you get to relax, someone else takes over.  They're moving all your muscles in different positions and you get to relax and stretch.  And it lasts for about fifteen minutes to thirty minutes. But the benefits are – they outweigh – 
Vicki: I would imagine that it feels really good. 
What Stretch Therapy Does for You
Louis: The blood flow release after a stretch is released.  There's little pressure points, trigger areas, that I work on. And it feels amazing. It almost feels like you got off the table and just had a massage. So I would always suggest stretch therapies to my clients.  It is a little better before this pandemic, of course, it's a little different, but it is very beneficial.

Vicki: So that's something that's really good to integrate with a normal workout?
 Louis:  With a normal, workout, yes, definitely. So like, if you have a fifty-minute workout, it's always good to get maybe a thirty-minute stretch after. Or even on the day off of not working out, you want to get a stretch in just to loosen up those tight muscles.
Vicki:  Excellent.  Pacifica Locals, Louis is a long-time resident of Pacifica, graduated from Terra Nova.  He is a serious local. If you need training, if you want to get your body in shape, maybe you just are stiff. You work too much, sit too much, give Louis a call!
Have a great day!
Louis Armstrong
(650) 451-5446
[email protected]
1750 Francisco Blvd. Pacifica, CA 94044
More great Fitness, Mind and Body Workers
Vicki Moore Pacifica Realtor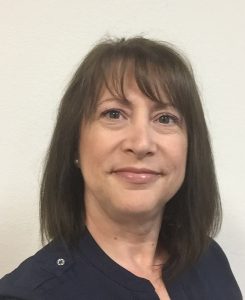 I've specialized in residential real estate in Pacifica and throughout San Mateo County since 1998.
If you're ready to put my knowledge and expertise to work for you, call or e-mail me today.   🐳
PS You can also find us on Facebook at Pacifica Locals
Vicki Moore
650-888-9268
[email protected]
CA DRE 01234539
Eccleston Incorporated
205 Rockaway Beach Ave
Pacifica, CA 94044
CA DRE 01973493