Selling your house is a complicated business transaction. It's important to keep in mind that it is a business transaction and not a personal one. Moving forward under that premise will make it easier.  You'll want to separate yourself from the memories you created while living there and selling the property to a stranger for the most money possible.
You'll want to discuss with your agent what will be included with the sale of the property at the beginning of the selling process. It's important to be clear on what stays with the house and what you take with you when you move on.  It needs to be stated in the contract so there's no confusion later.
I've seen plenty of arguments over curtains, washers, dryers and refrigerators. The Purchase Agreement documents are really specific now, but about 15 years ago, they weren't. A buyer almost didn't buy a house, and a seller almost didn't sell, because the curtains in the baby's room weren't included in the sale. The seller's mother had made them and the buyer wanted them for her newborn son. It was an argument that went on for several sleepless nights.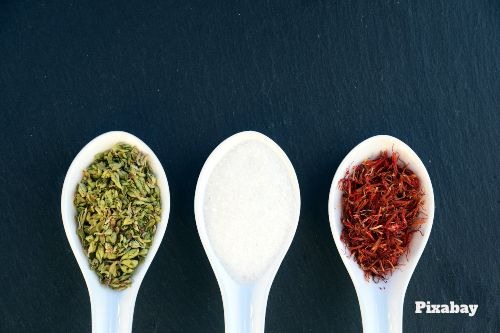 A "fixture" is personal property that, by means of permanent physical attachment to the land or structure, such as with bolts, nails, screws, cement, glue or other attachment method, is converted to real property.
Basically, things that are attached. Things you would think of like: the heater, plumbing fixtures, ceiling fans.  And things you wouldn't necessarily think of like the curtains.
Flyers and the multiple listing service aren't the final say in determining what's included in the sale of your house.
The contract overrides anything that was said in a conversation or anything in the MLS.  Fixtures have to be excluded in writing.  To keep the confusion to a minimum, your best course of action is to literally remove that item from the house before the pictures are taken.
Where the process gets complicated and people dig in their heels is when something – like a chandelier – was supposed to be excluded but it wasn't. Now both the buyer and the seller want it and it can turn into a battle royale. You don't want to be involved in what can turn into an argument of principles where nobody wins and everybody is furious.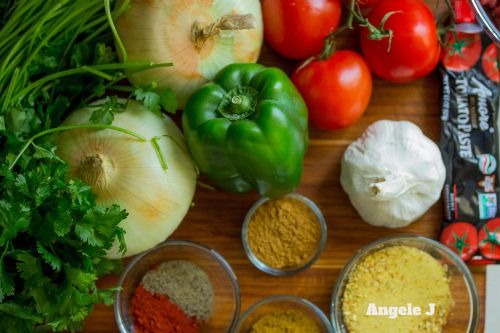 4 things not included with the sale of your house
1. You can't sell a house without a stove.  If they're not built-in, the refrigerator, freezer, washer, dryer, and stove are all considered personal property. Technically, you could take them with you.  However, you have to remember the standards and expectations of home buyers.  It's reasonable to expect that the appliances are coming with the property when someone is buying a house for $1 million+.
It's not worth jeopardizing the sale over a washer and dryer. So plan on leaving the appliances behind when you move.
2. Koi fish. I actually had to deal with this during the sale.  The seller had a beautiful yard that included a koi fish pond. I didn't know it initially, but koi fish are expensive!  The bigger they are, the more expensive they are. We negotiated that some of the smaller fish would convey with the sale.  The seller had to locate a "fish mover" to relocated the bigger ones. Yes, really.
3.  The hot tub does not go with the sale unless it's agreed to in writing.  It doesn't just stay if it's not mentioned. Whether you have an old hot tub in the backyard with green water in it or a rusted, beat-up fridge in the garage, they have to go unless the contract says otherwise.
4. Audio and video equipment – even if it's attached – is not included in the sale.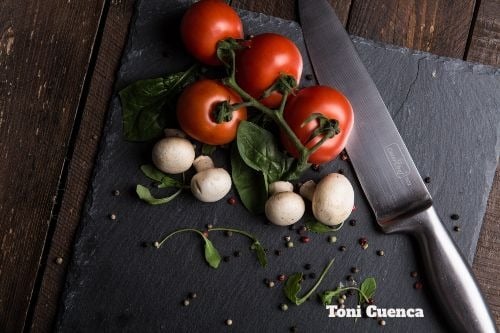 5 Things that are included in the sale of your property
1. Window treatments are included in the sale no matter how expensive they were. You'll have to leave them behind unless you indicate in writing that your curtains are not included.  They stay even if you bought your curtains pre-made or you had those gorgeous curtains and rods custom made for your windows.
2. Light fixtures, the chandelier, sconces, pendant lights are all included.  Remove them before the marketing pictures are taken if you want to take them with you.
3. Built-in appliances like the dishwasher and possibly the microwave are both a part of the sale.
4. Hardware like door handles, drawer pulls and knobs, towel bars are definitely included. If you've got kitchen hardware as expensive as a tennis bracelet, take them out before the buyers have a chance to fall in love with them.
5. Security alarms are up for conversation because, although the current contract says they're included in the sale, technology has gotten to a point where they're simply plugged in and can just as easily be unplugged.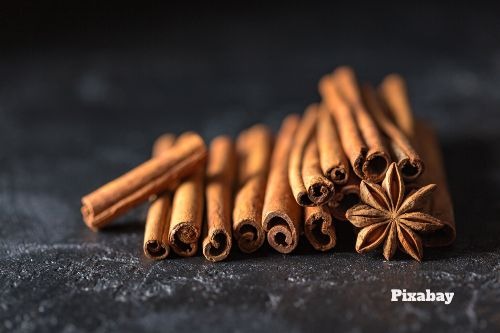 The confusion lies in ambiguity.
A Sub-Zero fridge can be attached to the walls or built in to match the kitchen cabinetry.  Those are considered attached. I've seen fancy bathroom mirrors taken by the seller because they were hung like a piece of art instead of being built-in like a medicine cabinet/mirror combination.
Paint, stains, and pesticides are often a source of frustration at the end of a home sale. Sellers either want to be helpful and leave extra paint behind or they don't want to deal with disposing of them.  Either way, a buyer can be frustrated. So be sure to communicate with your agent on whether those types of materials should be left behind or disposed of.
Yard furniture, tools, and equipment
Some buyers would love to have those extras. Maybe they're purchasing their first house and would appreciate an extra shovel or wheelbarrow. On the other hand, a buyer could see them as things they are now going to have to get rid of.
Whether you're going to be selling your property in the near future or buying a home, start making a list of questions for your realtor. Not sure if an item is a personal property or a fixture, write it down as a reminder to ensure you're clear on what stays and what goes.
---
The above real estate information, What is and isn't Included in the Sale of Your House, was written by Vicki Moore, Pacifica Realtor.
You can contact me via phone/text at 650-888-9268 or via email.
I have helped people in the San Mateo County | Silicon Valley market since 1998.  I specialize in my hometown of Pacifica.
Are you thinking of selling your home?  I have a passion for real estate and would love to talk to you about how I might be able to help you.
I provide real estate services in San Mateo County, CA which includes the coast:  Pacifica, Montara, Moss Beach, El Granada, Half Moon Bay and the Peninsula in Burlingame, San Mateo, Foster City, Belmont, San Carlos, and Redwood City.