Pacifica Artists have creativity running through their veins. It is encouraged by the air, the sand and the sea of our beautiful city.
Please reach out to each individual artist if you have questions about their work or would like to purchase a piece from a Pacifica Artist.
Erica Doula Falk ~ SoulBright Arts ~ Thoughtful, Custom Metal & Resin Art
Our mission at SoulBright is love.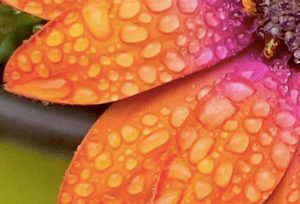 We set out on this journey to help loved ones and their families through the very personal process of grief and loss by using ART as a therapeutic medium.
In creating something that sparks joy, memories and conversation… we're helping you tell a story that can be passed down for generations.
Follow our JOURNEY on Instagram @SoulBrightARTS
Robin A Brun ~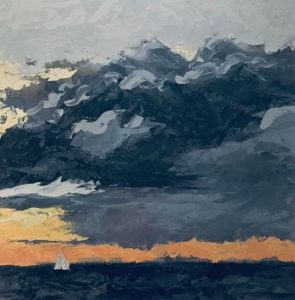 Learn more about Robin Brun from Pacifica, CA
Dana Henderson Miller ~ Fiber Artist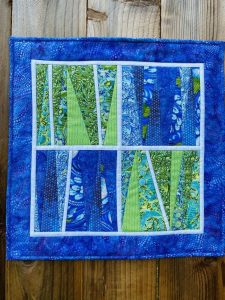 Inspirational. Practical.
A 3rd generation fiber artist, Dana's passion for art started as a child. With a 20+ year career in design…from graphic design to event design and then quilt design. Her passion for fiber arts has extended 10+ years by bringing texture and comfort into our everyday lives.
​
Dana has a wide technique in machine and hand stitching. She receives much joy from making new, artistic creations and sharing this passion with students, peers and colleagues.
When she is away from her home studio, she spends a lot of time with family and friends. She is very active in surfing, snowboarding, hiking, backpacking and finding inspiration in her love of the outdoors.
Estephania Maupome ~ Young Anatomy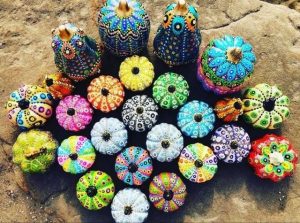 Welcome to my world! You will find art that will dazzle your eyes and bring pure emotion to your mind, body, & soul. I specialize in pointillism – Buy original Artwork at www.younganatomy.com.
Dina Farris Appel ~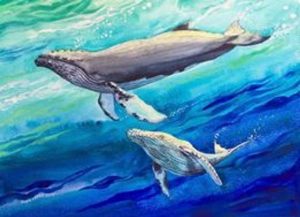 I'm passionate about animals and I've been a professional artist since I was 15, when I sold my first illustration. I have a BFA in Drawing and Painting, and a Master's Degree in Art Therapy from the School of The Art Institute of Chicago.
I hope to share my love for animals with you!
**** 10% of profit goes to animal-protection charities! ****
Find Dina on Etsy
Matt Miller ~ Fog & Rail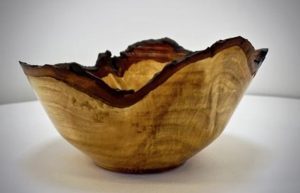 HANDMADE QUALITY MEETS FUNCTIONAL DESIGN
We are a small studio producing custom homeware and furniture, focusing on materials with unique origins to achieve exceptional results.
Shop Fog & Rail
Olga Munoz ~ 7.3.1. Designs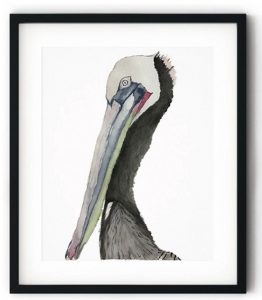 AS OWNER-ILLUSTRATOR, OLGA is the Artist and Creative Director of 7.3.1. DESIGNS. Olga combines the clean simple lines of her graphic design background with the whimsical flow of watercolor creating illustrations that flow with grace, elegance and wit. She balances the breathing qualities of white space with single images that float on the page.
7.3.1. Designs
1932 Palmetto Ave
Pacifica CA 94044
Janet Arline Barker ~ Made in Pacifica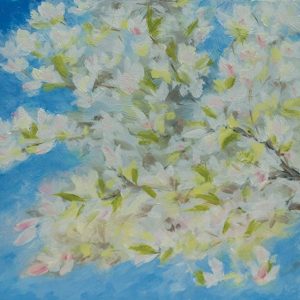 Gallery Info
Sanchez Art Center
1220 Linda Mar Blvd.
Pacifica, California 94044
650-355-1894
Sunni Raney ~ Two Rabbits Art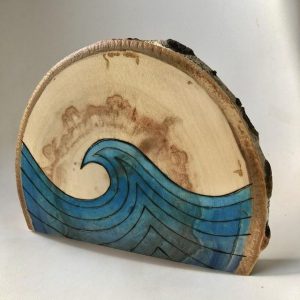 Follow me on Instagram @tworabbitsart to see what new things I'm working on!
I live on the gorgeous northern California coast and am inspired daily by my surroundings. I turn my drawings into wood burned art, home decor, and fun vinyl decals.
Personalized Art & Custom Orders: These make great gifts! Give a keepsake wood piece as a wedding, anniversary, housewarming or new baby gift. I can add initials, names and dates to existing pieces on the front or back, or can create a completely custom piece of your design. Send me a message to discuss a custom order.
Local and want to skip shipping? If you are in the San Francisco Bay Area and would like to pick-up your order or arrange delivery send me a message before you order.
Thank you so much for supporting handmade artists and makers!
Peace,
Sunni
Two Rabbits Art
Jessica Ellison ~ Jessica K Pottery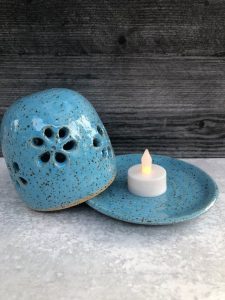 Jessica Ellison is an engineer that dabbles in pottery. You can find her shop on Etsy. Take a look at her beautiful work!
Follow Jessica on Instagram too!
Kelly Page Arts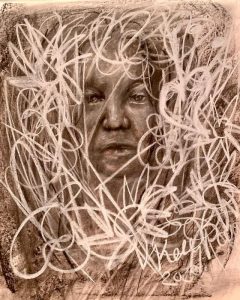 At the age of seven, Kelly Page found a sketchbook belonging to the father that she never knew. In that sketchbook were some unfinished drawings, and Kelly could not help herself but to try and finish them. Working on those drawings sparked a passion for art that has grown ever since.
Throughout the years, she has explored and studied many different mediums, from sculpting to photography, but when she picked up a paintbrush it all fell into place. She now works mainly in oils, Epoxy Resin and also works in encaustics as well.
Kelly is a member of Artwork SF, San Francisco Women Artists (SFWA), The Art Guild of Pacifica, City Art Gallery Cooperative Gallery and Art Span SF.
Find Kelly on Facebook and on Kelly Page Arts