Where the Pacifica real estate market has been
I'm really curious to see how the market will be affected by these dramatic and uncertain times. We are seeing a pretty big migration of people out of the urban settings into the suburbs.
I was here in the Pacifica real estate market during the Dot Com Bomb through The Great Recession. I want to have a clear understanding of how COVID is affecting the market now and later.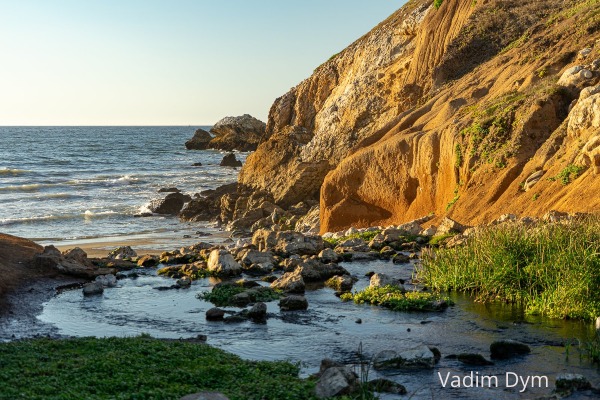 Absorption Rate
About four weeks ago we had 18 homes on the market; then we went to 20, then 22.  Today we're at 29, which is still ridiculously low.  I've seen over 100 houses on the market in Pacifica.  This year there was a day where there were 8.
A sellers' or buyers' market is determined by the absorption rate.  We use the absorption rate to measure the demand – or lack of it – in the market.  It tells us the strength of the market; whether it's a buyers', sellers', or balanced market.  We look at the number of houses currently for sale and compare it to the number of houses that are under contract.
Dividing those two numbers tells us how many months of inventory we have.  Because inventory has been so low for so long, there hasn't been anything to calculate.  For example, when there were 18 homes for sale, there were 36 under contract, which immediately says strong sellers' market.
If it were reversed, we had 36 homes listed and 18 under contract, we would have two months' inventory; in other words, it would take two months for those 36 houses to sell.
In order for us to see what markets we're in, we need to break them into three – or more – categories.  Three different markets because there are three different buyer price ranges.  A buyer who will spend under $1 million isn't going to spend $1.6 million. The list prices are so far apart we have to look deeper.
---
There are 7 houses between $925,000 and $999,000; 9 houses under contract below $1,000,000.
17 houses listed between $1,050,000 and $1,418,000; 16 homes between $1,068,888 and $1,498,000 are under contract.
6 houses for sale between $1,679,888 and $2,875,000; 1 under contract at $1,550,000.
The market for $925,000 to $1 million and the market between $1 million and $1.5 are both balanced. $1.6 and up is more of a buyers' market; but if I were working with a client in that price range, I would break the list prices down further into their price range.
Days to sell
An overall perspective of the Pacifica real estate market is to look at how long it's taking for homes to sell. That's always the first thing I look at to get a quick take on what's happening.
The days to sell this year bounced from 8 to 10 days; down to 2 days to sell in May. Then back to 8 in August.
Three markets
The higher the price, the fewer number of buyers who can afford that price range. The only significance to starting at $900k is that that's the lowest price point for available homes right now.
If you're selling anything under $900,000, you can expect a lot of interest. That doesn't mean you should be reckless with your list price. It's still the most important piece of the marketing plan in selling.
$900,000 – $1 million
The sale price to list price ratio declined significantly from a high of 123% in April to 103% in August. That's 23% over the asking price. Tough to complain about either result.
The list prices themselves didn't change much from $989,694 in April to $987,361 in August. So the decline in the sale price to list price ratio wasn't because houses were being overpriced. It was more likely the uncertainty as we moved through the shelter in place.
From April to August 2019, 129 homes sold.
April to August 2020, 103 homes sold.
Definitely an indication of the result of the COVID shelter in place.
$1 million to 1.5 million
The list price to sale price ratio is similar to the $1 million and below price range.
April homes sold at 110% of list price – 10% over the asking price.
August list price to sale price ratio was 100% – home sellers were – on average – getting the list price for the sale of their properties.
The list price average was $1,262,711 in April. List prices bumped up to $1,270,871 in May; then down to $1,198,126 in August. The list prices were tracking with the market and being adjusted appropriately for market conditions.
$1.5 million and up
Over $1.5 million is much more difficult to track because there are fewer of them. Since there are so few, the stats aren't helpful and I have to dive deep to get any decent information. In fact, in June and July, there were no sales in the $1.5+ list price range. To determine a list price on a house in this range, there would have to be a lot of discussion about where the market is going at that particular time.
I tell sellers that the list price determined at the time you sign the listing contract is likely to change between that time and the day the house goes on the market. Most sellers have work to do. In addition, there's the staging, photography, and inspections. When the market is in a state of flux, it's important to continue to evaluate it and make the final decision of the list price the day it actually goes in the multiple listing service.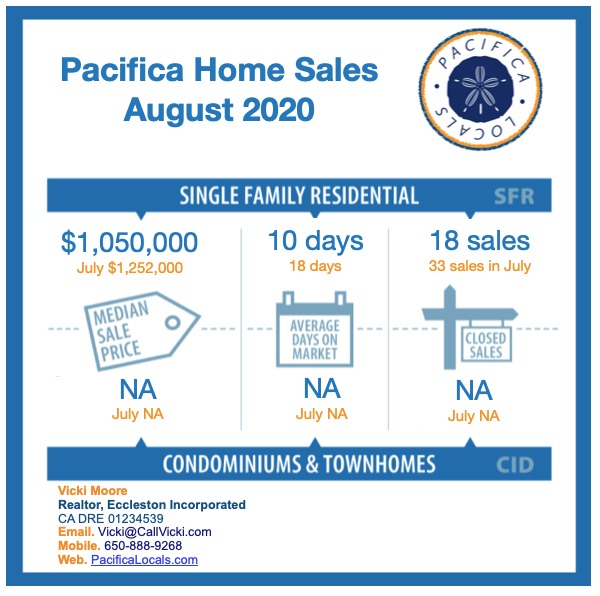 Final Thoughts
If you'll be selling your house in the $900,000 and under price point, assuming you're priced correctly, you'll have the most buyers and are likely to sell quickly, possibly over the asking price.
$1 million to $1.5 million
The higher you go, the more chance you have of making an error in the list price that you can't easily repair. Price reductions have to be significant to get the attention of buyers. $5,000 to $10,000 isn't going to do it.
On average homes in this price range were selling in 13 days in the month of August. So be sure to price your property where you'll have the most demand, not where you "need" it to be.
I hope all that was helpful and made sense. If you have questions about it or real estate in general, please do contact me.