Vicki Moore Pacifica Realtor
A shortage of homes for sale continues to plague the Pacifica real estate market as well as the rest of the nation. There are approximately half the homes for sale (626,000) as there are normally in the US; and demand is high. Nationwide Inventory is 30-50% less than normal.
As of today there are 16 homes for sale in Pacifica; 24 under contract.
We look at the absorption rate to determine the state of the market; whether it's a buyers market or favoring sellers. Unfortunately for home buyers, there are more houses under contract than there are for sale so there's no absorption to look at.
2020 sale prices went up five months in a row: January through May with an adjustment back to February numbers in June. July finished strong at $1.3 sales price average.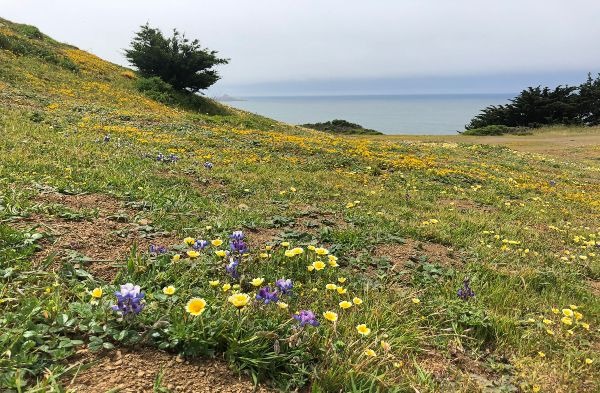 Altos Research tracks over 100M properties every week sees robust buyer demand with consumer home search traffic way up. There are 5 million more Millennials at prime buying age than were a decade ago.
Their expectation is that home inventory will remain low as buyer demand remains strong; prices are expected to continue to climb: With the reminder that pricing is the key most important factor in selling your home. You must be precise. No signal of weakness hitting housing data. Prices will hold through September/October/November.
Significant Unknowns:
Bigger economy issues
Big companies doing big layoffs
Unemployment
Stimulus packages unknown
Friday, the Bureau of Labor Statistics (BLS) released its latest Employment Situation Summary. Going into the release, the expert consensus was for 1.58 million jobs to be added in July, and for the unemployment rate to fall to 10.5%.
When the official report came out, it revealed that 1.8 million jobs were added, and the unemployment rate fell to 10.2% (from 11.1% last month). Once again, this is excellent news as this was the third consecutive month the unemployment rate decreased.
Average Sale Price for Pacifica Homes Sold January – July 2020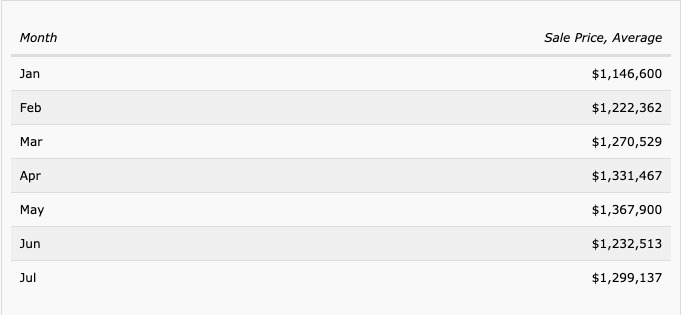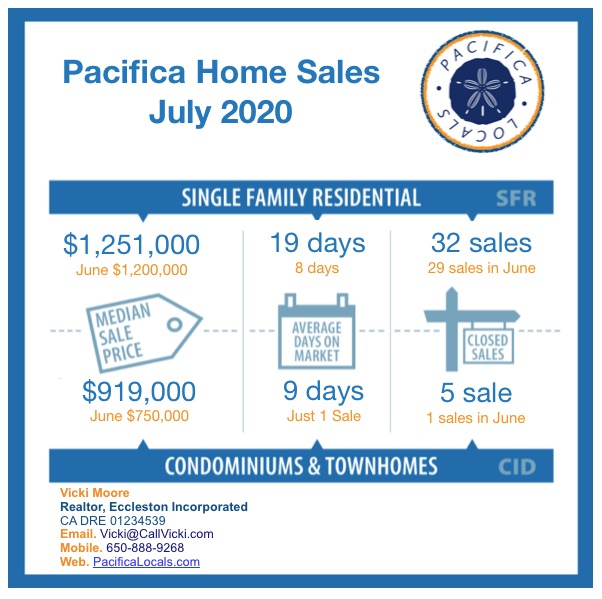 New Real Estate Term Coined: Co-Primary Homeownership
Co-primary homeownership is the trend of newly mobile workers in high-end urban markets – like San Francisco and New York – buying in what would be considered rural or vacation locations. They don't want to leave the city permanently and most are not selling their primary home; there's no reason to when money is so cheap. Interest rates are incredibly low with the expectation that they'll drop further in the coming weeks to aid in economic recovery. If you have a lot of equity and a low mortgage, co-primary homeownership looks like a good option.
The low interest rates are also appealing to renters who are buying in their hometowns. Places like Whitefish, Montara, where inventory is dropping rapidly and prices are climbing radically. These are buyers being designated as those with a "second home/first mortgage."