Vicki Moore Pacifica Realtor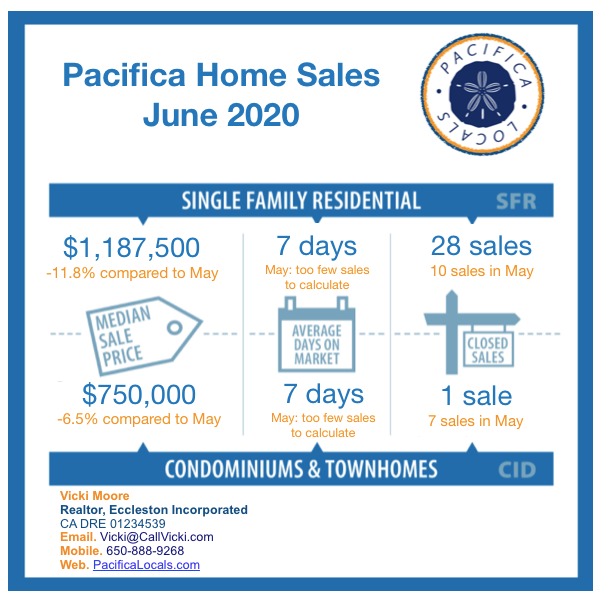 Pacifica home prices continue to surprise us. Multiple offers in double digits. Sales prices are astonishingly high over the asking prices.
Currently there are 6 homes for sale while there are 33 under contract. That's an incredible shortage of inventory.
Year to date we've had 86 home sales. Last year by this time we had 140 homes sold.
If you have questions about how your home would do in this market, let me know.