Vicki Moore Pacifica Realtor
I'm a big fan of statistics. The problem is that they aren't always helpful. I put together the numbers for the city of Pacifica but they don't dive deep enough. We have micro-markets not only in price ranges but in neighborhoods. The single-family home market moves at a faster pace than the condo/townhouse market. In other words, the prices escalate more quickly with detached homes.
I see what's happening on a daily basis and that can skew my impression of the total picture because that's such a microscopic perspective. It's super helpful to be aware of that kind of timing when helping someone to buy a house or knowing the right time to put a house on the market. There are tiny dips some weeks where it's a little slower or peaks where the market hits a high. That weekly change is not going to show in the monthly statistics.
Looking at the numbers I have here, you'll see what happened in total for 2019 and 2020 but in order to get a picture of your house, we'd need to explore the sales in your neighborhood or complex to get an accurate estimate of what your property would sell for. It does give an overall perspective of how the year went.
You can easily spot that houses in Pacifica increased in value by exactly $100,000; a 9% increase.
Condos and townhouses also saw a year-over-year increase – 2020 the prices were 4% higher than in 2019.
So in the big picture, looking over 2020, housing prices were up and they took less time to sell 15 days in 2020 compared to 24 days in 2019.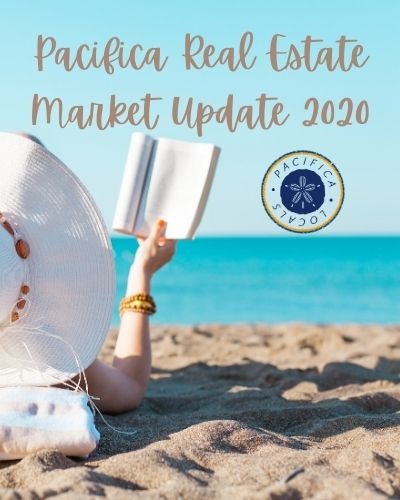 Comparative Market Analysis
When I put together a comparative home analysis to determine an effective list price for your property, I used to research back three to six months to help tell me where the market is going – up or down and where your house fits into that. Then the market was moving so quickly that I'd look three months back. Now – and for at least the past year – the market is moving so quickly that I need to find out what the sales prices are for the houses that just sold this week.
A CMA is going to compare like to like and make adjustments for things that don't match up like square footage or location. Houses on Linda Mar Blvd or Monterey Road are going to be less desirable than houses on a less traveled, quieter street like Dell Road or Perry Ave. Desirability determines the value and thus the price a home buyer is willing to pay.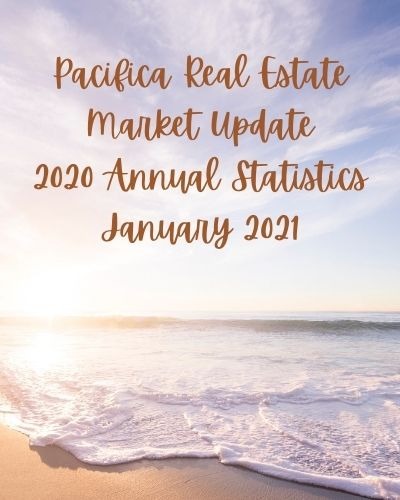 Pacifica's Housing Prices
The other day there was a comment on the Pacifica Locals Facebook page that realtors do anything they can to keep the prices high. We don't have to do anything to achieve that. Our market has been driven by excessively low inventory for years. We simply don't have enough houses for all of the home buyers who want one. The residents of Pacifica don't want more construction to mar the hillsides but also lament that the housing prices in town are too high. Those don't coincide. You can't have both.
There were days in December where we had 6 or 8 houses on the market. I've never seen that low in twenty years. It's been close but not that low. As of today, there are 14 houses for sale plus 4 that are Members Only listings. Members Only are supposed to be houses that aren't quite ready to go on the market yet but they want to get the word out that they will be soon; a version of "coming soon."
To give you a few examples, 935 Park Pacifica sold with 17 offers; 1048 Manzanita had 11 offers; 855 Standish had 27 offers. You see, realtors don't need to do anything to the prices. An acceptable price is determined by what the buyer is willing to pay and what the seller is willing to accept for their house.
The Housing Crisis
The solution to the housing crisis is more houses. You can't tell someone they're not allowed to move here. San Mateo County has tried to add housing units with its ADU program. It's just not enough. That will help a few people but as long as inventory remains low and interest rates are artificially low, home prices will stay high.