Vicki Moore Pacifica CA Realtor
Many properties are receiving double-digit multiple offers. The one thing that remains constant, no matter the market, is that if the property is overpriced it's not going to sell in a timely manner. It could be a real estate market that strongly favors sellers – an overpriced house will still affect your results.
Everything in real estate sales is based on expectations. If you go outside of those expectations, you're not going to get the positive results you're hoping for. Pacifica home buyers expect that they're going to have to submit an offer that is over the asking price.
If your property's list price has that already built-in, buyers are going to assume that they have to write an offer for even more. So your property may not appear to be overpriced based on the recent sales but it will be to the buyers currently in the market.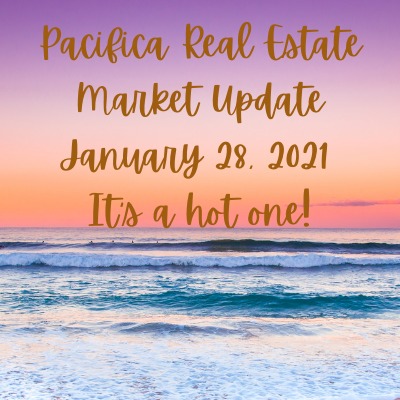 Pacifica Home Sales
1048 Manzanita Drive, in the Sun Valley neighborhood of Pacifica, was correctly listed for today's buyers' expectations at $998,000. They received 11 offers.
I can speculate that it sold for approximately $1.2 million +/-. If the seller priced the home at $1.2 it would still be on the market. Again, home buyers believe they have to offer over the asking price. So listed at $1.2 million, it's overpriced – even though it probably sold for about that.
935 Park Pacifica Ave, in the "Back of the Valley" or Park Pacifica Estates, received 17 offers. I priced it at $1,198,000. It has a spectacular lot. The house itself needs everything cosmetic from floors to kitchen and baths. If I had been reckless with the price I suggested to the sellers it would still be sitting there. But with a conservative price, it got the attention and the sale price it deserved.
The showings for this home were booked from 8 am to 5:30 pm every 30 minutes for 6 days. I started with an excel spreadsheet and quickly had to move the scheduling to an automated program. All I was doing was scheduling and rescheduling appointments all day.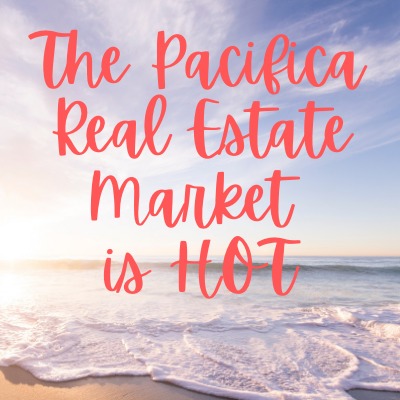 Pacifica Townhouse Market
Looking at the townhouse market, you'll see that we're dealing with micro markets not only in the type of property but the price range as well. 1267 Rosita Road, Pacifica – a townhouse in Linda Mar – priced at $725,000 had a small percentage of the number of showings that the Park Pacifica property had but still sold in the same time period with multiple offers and over the asking price.
The Rosita Road townhouse was listed with another agent prior to the client's hiring me. It was initially listed for $759,000. About three weeks later it was reduced to $750,000. After 45 days, the sellers decided to make a change. I requested the sellers start with a $725,000 listing price. It was sold within 8 days – multiple offers and over the original asking price.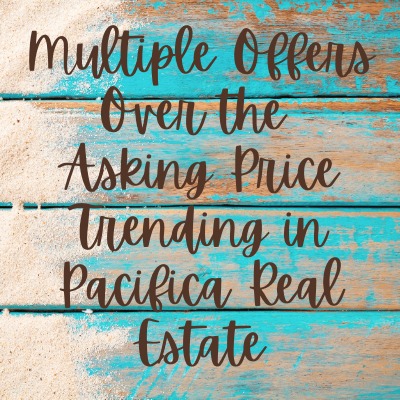 Looking at another micro-market: high-end properties: 1625 Adobe sold after 80 days; 10 days after a $182,000 price reduction. If they had listed it at $2,498,000 originally would it have sold sooner? Tough to say. It went on the market October 9th; stayed on the market during the holidays and another stay at home order. That timing likely had an impact.
27 Beaumont, Pacifica, went on the market October 22nd – just about two weeks later – for $2.6 million. They reduced the price every two weeks until it sold 49 days later. Their last price reduction was December 12th to $2,249,000. the property sold two weeks later for $2,190,000, just about the time they would have been announcing their next price reduction.
The higher the price point, the fewer the number of buyers that can afford the house. So overpricing at the $1 million price range may be somewhat more forgiving than the high one million-plus price points. But you can see that no matter the price range, pricing is still the number one factor in getting your home sold, not only in a timely manner but sometimes getting it sold at all.