How's the market?
It's on just about everybody's mind right now.  I haven't written any posts about the economy or local market in ages.  There wasn't anything new to say.  Just "multiple offers," "over the asking price."
Of course there's a lot to talk about now that there's a shift.  Soaring inflation and interest rates, stock market declines, fears of recession, incredible gas prices, the war in Ukraine.  Emotionally it's a lot to deal with.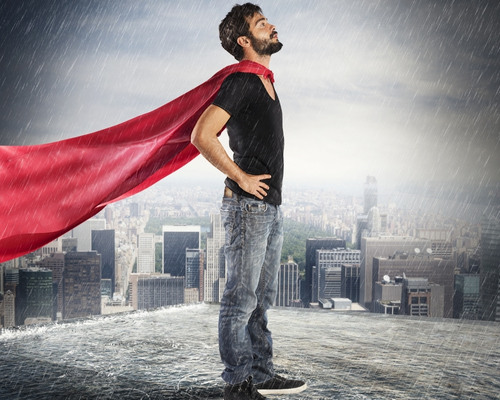 Consumer Confidence (Psychology) – The Market Driver
As a matter of fact, consumer confidence is one of the biggest drivers of the real estate market.  It's the reaction to all of the things I mentioned that drives whether or not people buy houses.  The reaction to high or low interest rates.  The reaction to the stock market's surges and lulls.
Uncertainty Fuels Fear
Because of the tremendous uncertainty in what is now a global market homebuyers and some home sellers are frozen.  They don't know what to do.
Homebuyers are always talking about a "crash" to show them that it's the bottom of the market and the right time to buy.
It's important to realize what a crash actually means to the lives of the people who live through them.  It's an all-encompassing situation.  Home prices aren't the only things to go down in a housing crash.
In fact, thousands of people lose their jobs and their houses.  Consequently their families suffer.  Some families don't recover.  Overall, I realize it's semantics.  Certainly what they're saying is that they want home prices to be really low.  There are larger ramifications when home prices get really low.
What happens in a down market
Lending restrictions may become more restrictive.  Higher interest rates make money more expensive.  Which, in turn, makes houses less affordable.  Banks may not be loaning as much money called "tight lending."  There are a lot of moving parts in any real estate market.  The prices might be down but other factors still may make it difficult to buy.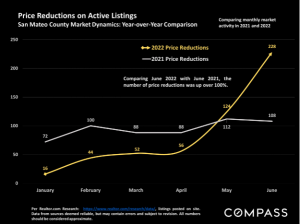 The $1.5 million house that a buyer was looking at a month ago is out of the question.  Higher interest rates and stricter lending restrictions drop their affordability level significantly.  They can't buy the house they want.  For this reason they may have to buy the house they don't want because that's what is affordable.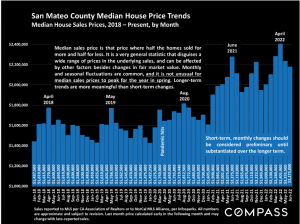 Shift vs Crash 
It started with a decrease in buyer demand.  Weeks one and two there were fewer buyers, fewer offers, fewer houses going into contract.  More inventory.
Week three (June 15, 2022) we hit the wall when the Fed increased the rates by .75%.  Week four we crashed.
As a result, Pacifica home sellers lost about $250,000.  In other words, a house that would have sold for $1.25 four weeks ago is just selling for $1 million.  Really.
Market Cycles
In past markets that process would have taken months, even years.  Real estate markets would ebb and flow in seven to 10 year cycles.  Ups and downs were expected.  Those ups and downs are normal.
Once we got past year 12, we knew it was going to come down.  Everything does eventually.  The question was when.
Micro Markets
We have micro weather and micro markets.  I can see these bursts and bubbles because I watch the market on a daily basis.  Most people outside of real estate as a profession are looking at statistics that are updated and accumulated in monthly increments.
The problem with the approach of relying only on statistics is that they lag.
The nationwide real estate market just experienced one of the longest, most dramatic upcycles in history.  Realtors couldn't reference properties that sold 90 days in the past to determine an accurate list price.  Agents had to call each other to find out what was happening in that moment.  Fortunately, we have a lot of cooperative agents in Pacifica.  Professionals who will work with each other to serve our clients in the best way possible.
We're in that situation again as the market shifts.  Looking at what sold a month ago to determine a list price is deadly.  Certainly you'll see houses listed like they were in the May market.  They'll become even more apparent the longer they sit on the market.
When a house comes on the market priced too high, then the price is reduced it can be considered chasing the market.  The seller isn't reducing the price enough to make a difference.  As the market declines, they reduce.  Instead of reducing significantly enough to get it sold before the continuation of the decline.
Buyers and sellers are going through the current shift like zombies at might night.  They're trying to figure it out.  In the early months of an adjustment they'll struggle to make their way awkwardly through new realities.
Just as they figured out the market, it changed.  It will take some time for them to adjust to new plans and circumstances.
Not now, but soon we'll use those lagging indicators again.  They won't be lagging anymore at some point.  Closed sales, days on market, and the like will be used to determine the best list price.  For now it's like the telephone game.  When it's time to talk to a seller about selling their house we call each other to get the latest info.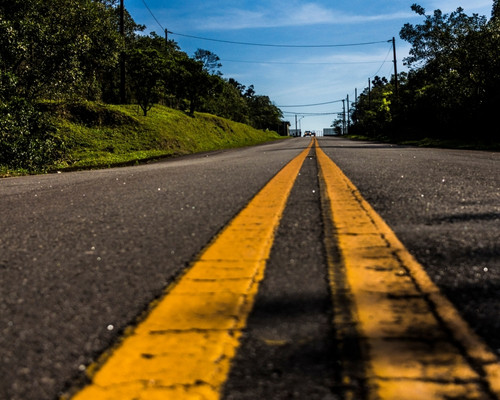 Where is the market going now?
There are indicators of market recovery right now.  The first one is when investors are back.  Well, they're out buying now.
Home buyers should pay attention to what the investors are doing.  They're telling us that the market is at a good stage to buy.
But many homebuyers will wait to see if the market or interest rates continue to drop.  There's no way to predict the bottom of the market.  The only way to know when we hit bottom is to look back at it a few months later.  By then those buyers will have missed it.
The right time to buy is when you're ready.  Traditionally houses are a buy and hold asset.  Flipping is relatively new.  It's also risky.  If there's a shift like we just saw buyers can be left with more money invested in the house than they get sell it for.
Topsy Turvey
Adding to the conversation, interest rates dropped significantly.  July 7th, rates saw the largest decline since 2008.
Monthly Market Reports
One of the best things about Compass are the in-depth monthly market reports.  If you'd like them dropped into your inbox each month sign up here.
---
Welcome to the Pacifica Locals Real Estate Blog! This real estate website, as the name suggests, is all about generating the dominating the online exposure that your home deserves.
Vicki Moore of Compass has been working in the local market since 1998. She is a veteran to the real estate industry with expertise in technology, marketing, and social media.
If you are thinking of selling a home, condo or other real estate in the following towns: Pacifica, Half Moon Bay, Moss Beach, Montara, El Granda, San Mateo, South San Francisco, Daly City, Belmont, San Carlos, Burlingame, Millbrae, Hillsborough, Foster City, Redwood City, and Redwood Shores there are thousands of Realtors to choose from.
It doesn't cost anymore to work with a top producing realtor. We would welcome the opportunity to show you how we get outstanding real estate results. If you are looking for a top real estate agent who will make a difference you have come to the right place.