Piper Hanson, the person
I didn't know Piper well when she came into the Historical Society. I happened to be volunteering that day. She was confirming the final plans for Robin Crawford's retirement party at the Little Brown Church and attending the Pacifican's Care Speak Easy fundraiser that night. She was one of the organizers for that event too.
There was some confusion about Robin's party. In an effort to be helpful, I said, "Oh, it'll be fine. We'll make sure it gets sorted out." I didn't know it at the time but we were going to be great friends.
A few weeks later, when we got together to hang out, I was surprised at how helpful my words of support had been. When I told Piper I was living in an abusive situation and was going to be moving out, she immediately volunteered to help me. I'm not good at asking for help but I said okay and the conversation went on to other topics.
When the day came, she called and said she was bringing a friend to help. Who does that? Who actually wants to help you move and then convinces her friend – who had never met me – to help, especially on what we knew would be an uncomfortable morning.
Piper and her friend did help – a lot. Not just by helping me move but by being there to offer support, encouragement and some protective muscle.
Piper Hanson, the attorney
When a friend needed an attorney last week, Piper, once again, showed the kind and truly compassionate person she is, not only by saying she would take care of their needs, but actually doing it. That day. She was a responsive professional and empathetic human being.
It can be hard to know who to trust, especially when you're vulnerable. After having Piper stand by me in a difficult personal situation – a friend she didn't know all that well – and then to see her represent a client skillfully and compassionately, I am thankful to call Piper a friend and to let you know that if you need someone to represent your interests, know that Piper will be there for you too.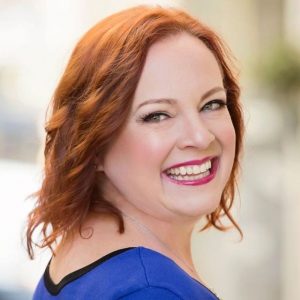 Crawford & Hanson is a coastside law firm offering Estate Planning (including the drafting of wills, trusts, and powers of attorney), Trust Administration, and Probate. Don't wait any longer to get your affairs in order. Do it for the ones you love now.
Piper Hanson can be reached at (650) 738-0720