The past two years were marked by limited inventory and a competitive real estate market. Buyers routinely paid over asking prices for homes.  While home sellers celebrated the extraordinary return on their investment.
The demand for homes is still much higher than the supply.  And home prices are skyrocketing. In addition, mortgage rates are expected to go up.  The United States Federal Reserve reported earlier this year that they intend to raise home mortgage rates three to four times this year.  Although market uncertainty, caused by the Ukraine invasion, has forced rates to drop.
Experts in the field say that the current real estate market will remain throughout this year.  Supply chain and labor shortages will continue to be a problem. The real estate market articles in this month's roundup reflect the current real estate market.

Choosing a general contractor
General contractors oversee a wide variety of construction projects ranging from home remodeling and additions to new construction. However, just because the contractor is good doesn't mean he is the right one for you.
The success of any professional project depends on team dynamics. This has a lot to do with mutual respect and trust.  You must have good communication. That's why it's important to take your time in vetting your contractor. You definitely want to ensure he's a good fit. However, Danny Margagliano notes you can only make the right choice if you know what you want from your contractor.  When choosing a general contractor  a clear vision of the desired outcome and proper research can save you from costly mistakes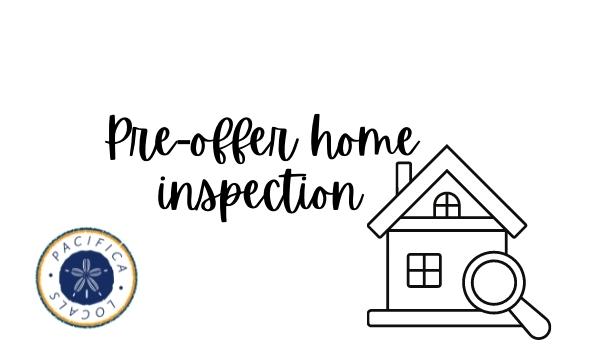 Pre-offer home inspection
Many buyers are settling for what is available while others may choose to postpone their purchase due to limited inventory. Consequently, the tough competition has forced buyers to go out of their way to ensure their offers are accepted.
Since many sellers are receiving multiple offers, including too many restrictions in your offer is going to increase the likelihood of being rejected. To avoid this, you may want to consider waiving your home inspection contingency.  Be sure to consult with your personal realtor about this. There is risk involved.
Nonetheless, it doesn't mean you ought to settle for a house that's falling apart either. You're likely to pay over the asking price in the current market.  And it is only fair to get value for your money. Kevin Vitali advises instead of including a home inspection contingency, you can opt for a pre-offer home inspection. This means you'll be aware of all the shortcomings of the property before making your offer.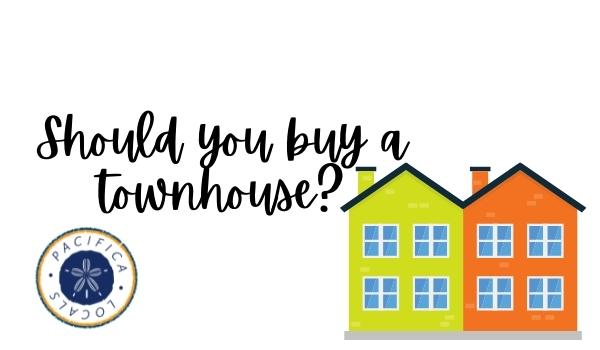 Should you buy a townhouse?
Homes come in different types, sizes, and designs. Choosing one over the other comes down to preference, budget, availability, etc.
Townhouses are quite common, especially in big cities. They have been a top choice for many people for decades.  Yet a good percentage of people don't know the typical features of a townhouse. Bill Gassett explains there are profound differences that set them apart from condos and single-family houses.
Understanding the pros and cons of townhouses allows you to make an informed decision when buying. Don't just take your realtor's or neighbor's opinion and run with it. See several homes to determine if a townhome fits your lifestyle.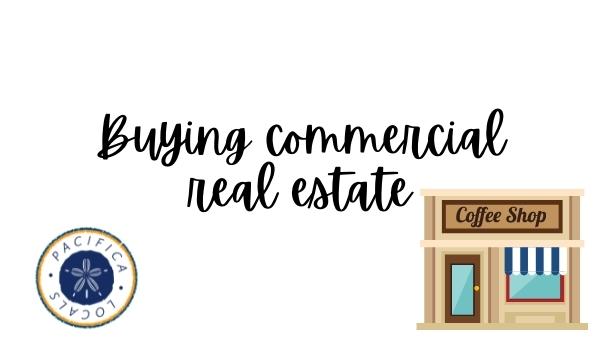 Buying commercial real estate
Commercial real estate prices are generally higher compared to residential homes. The buying logistics differ too.
You'll also pay higher interest rates for commercial real estate.  Your lender will require a guarantee that the business can support the mortgage. Additionally, the loan has to be paid within a shorter period. You can buy commercial real estate to operate your own business from or as an investment. Keep in mind, the buying logistics will have slight differences, especially when it comes to the financing options.
Paul Sian notes the key element in purchasing commercial real estate is to figure out the expected value of the business. Lenders respond quickly when there is a high probability that the business will be a success.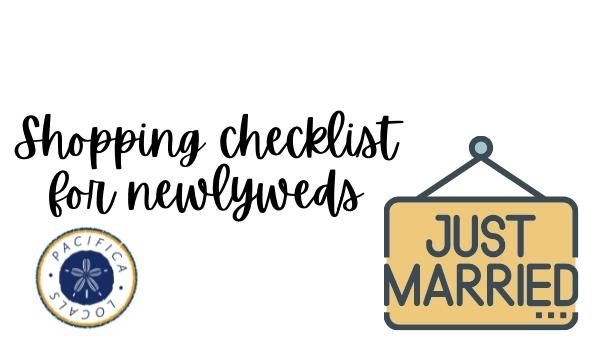 Shopping checklist for newlywed couples
The wedding day is full of cheer, bliss, and hope for a happily ever after. However, the honeymoon can't last forever. And eventually, newlywed couples have to get down to the basics of marriage.
There are several priority tasks. They range from budgeting and buying a home to deciding where to live. Deciding where to live is critical for newlywed couples. Many life changes are in their future. However, a home is more than four walls. That's why they'll also need household items to make the home comfortable and functional. Nonetheless, the average newlyweds don't have enough money to buy all the household items they want all at once. Using a checklist is highly recommended. It makes it easy to prioritize shopping for home essentials for newlywed couples. Luke Skar has created an excellent list every newlywed couple and their families will find invaluable.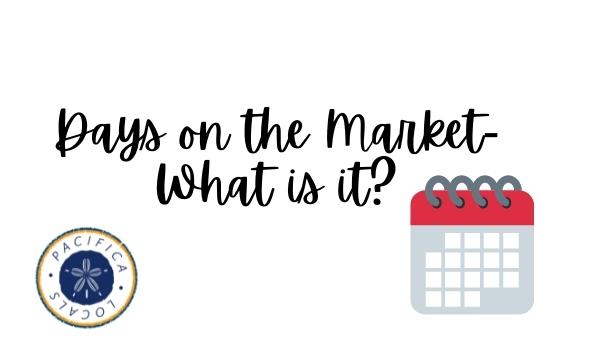 DOM-What is it?
Days on the market (DOM) is a common term used in the real estate market. But do you know what it means or why it is important? It is defined as the number of days any given home has been active and for sale in the multiple listing service. Once the home is under contract those days will stop accumulating.
People scramble for items that are considered valuable, especially if the demand is high. You can tell how valuable an item is considered to be by how fast it flies off the shelves/market. Consequently, if everyone keeps shunning a particular item, then the buyers who come after are likely to do the same.  They'll have the notion that there is something wrong with it. The same applies to houses that have been on the market for a long time.  Sharon Paxson gives important tips to understand DOM and reasons why some homes take longer to sell than others. Also, she notes that a high DOM doesn't mean the home is not worth looking at.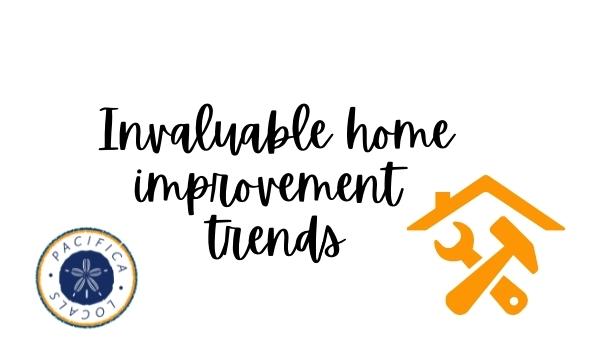 Invaluable home improvement trends 
Everyone hopes to make the highest profit possible when selling their property. However, time of ownership isn't the only factor influencing property value. To sustain or improve property value there is a need for proper home maintenance coupled with valuable home improvement. Thus, homeowners need to be in touch with the best ways to improve their property value.
Home improvement projects, if done right, can increase property value significantly. It's important for the homeowner to be aware of the home improvement projects that buyers want since trends come and go.  Be sure to implement them, especially if you plan to list the property for sale soon. Nonetheless, the question of cost vs value is unavoidable, as Chris Highland notes. He has listed the home improvement trends that will give you the best ROI in 2022.
---
The monthly real estate round up is written by real estate experts from coast to coast.  Some customs, methods, and opinions may vary from your particular market.
---
Welcome to the Pacifica Locals Real Estate Blog! This real estate website, as the name suggests, is all about generating the dominating the online exposure that your home deserves.
Vicki Moore of Compass has been working in the local market since 1998. She is a veteran to the real estate industry with expertise in technology, marketing, and social media.
If you are thinking of selling a home, condo or other real estate in the following towns: Pacifica, Half Moon Bay, Moss Beach, Montara, El Granda, San Mateo, South San Francisco, Daly City, Belmont, San Carlos, Burlingame, Millbrae, Hillsborough, Foster City, Redwood City, and Redwood Shores there are thousands of Realtors to choose from.
It doesn't cost anymore to work with a top producing realtor. We would welcome the opportunity to show you how we get outstanding real estate results. If you are looking for a top real estate agent who will make a difference you have come to the right place.