Vicki Moore Pacifica CA Realtor
Of course, everybody wants to save money. When you're selling your house, you're looking especially closely at what you're going to net on the sale so you'll have as much as possible to go on your way to your next move. Because of that cutting costs becomes something you put a microscope on, analyzing every dollar, every project.
You might spend a lot of time thinking about it, talking about it, and fretting about it. But what if you're putting the focus only on the expense when there are other things you should consider?
Some things you're required by law to do in order to sell your house. There are some things that will keep your house from selling at all if you don't do them, which is the extreme. There are others that will help your house sell more quickly and for more money. Then there are things like staging that will get you top dollar and your house will sell fast. You have to decide where you want to be. Obviously, there's a cost to each so your budget may make the decision for you.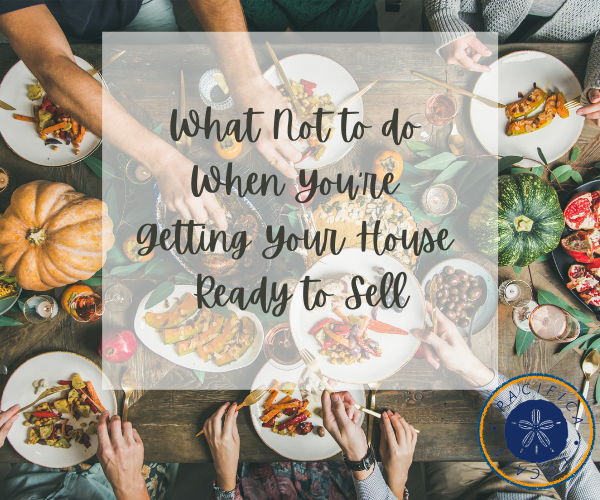 Paint and Carpet are the Basic Necessities of Selling Your House
If you have some money but not a lot, paint and carpet are going to give you the highest return on your money.
Remodeling does a Cost vs Value Report every year to give you the facts on the ROI for about 20 different projects. I don't understand why real estate companies are making an offer to homeowners to loan them the money to make a minor remodel to the kitchen when you only get back 86.6% of your investment. You won't even get your money back. So why put yourself through the time, headache, and mess?
I worked with a homeowner selling the home on behalf of a family member. Although they were open to the idea of making some modifications to the house, funds were tight. So updating the paint and the carpet was a good option. The house had been in the family for a long time, neglected over the years with upgrades and repairs overlooked.
Painting your house and replacing the carpet are things that can be done quickly and for less money than any other option. When you're selling, paint and carpet are pretty much required to show your house at its best without breaking the bank.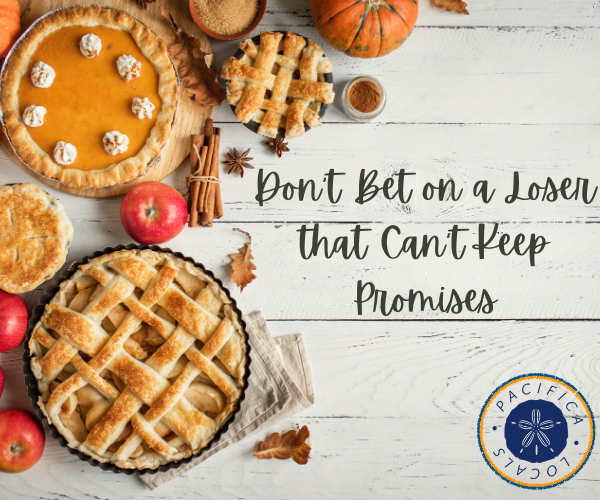 Don't Bet on a Loser that Can't Keep Promises
Helping a client get estimates, evaluate their importance and necessity can be the job of a realtor, which is what I did in this situation. They didn't want to add the expense of painting the exterior even though it seriously needed it.
So I met three different painting contractors to get interior paint estimates. Roughly they were $7500, 8,000, and 9,000. They were much higher than the client expected so they did their own research to find someone to paint the interior of the house while still saving money.
When they called to tell me they found someone to do the whole project for $1200 in three days, I cautioned them. Basically, I said, "It isn't going to happen. There's no way." They were hiring a handyman that was referred to them by one of the neighbors. There are plenty of things that can go wrong that don't even have anything to do with painting the house and a few of them did. I was told, "Anybody can paint."
My first concern was that there was absolutely no way that the job would get done in three days by one guy. The family wanted to get the house on the market and sold. I warned them that that wasn't going to happen if they hired this guy. The fact that the handyman didn't have any insurance was a concern of mine that I definitely voiced. Telling people things they don't want to hear is not fun. I don't like it. But I get paid for having tough conversations and giving bad news.
Doing a job of that size for $1200, it was a sure thing that he didn't have insurance. The house had belongings in it but they weren't anything important so there wasn't any concern that anything would be stolen. I knew he'd make a mess and he did. I didn't expect him to break things and damage the house. He did that too.
Over the next eight weeks, while the prime real estate selling season came and went, I checked on his non-existent progress, the mess he was making, and the damage he was creating. I kept the clients informed all the way.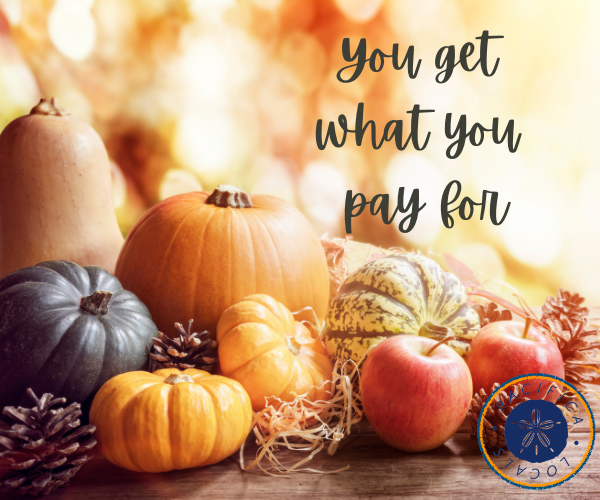 You Get What You Pay For
They said they were going to have the handyman powerwash the outside. I had discussions about that with the painters I had gotten the estimates from and agreed that it was a bad idea, that it would remove too much of the paint. But again, they kept on with that plan.
When it was over what was left of the paint that had been on the house was in the yard in little pieces. The exterior then had to be painted. Again they found someone who wanted a side job. That painter said he could do it in a weekend. You know how that went. I told them it wasn't possible but he was hired and three weeks later he completed the job. Again, without insurance or a license.
By then the handyman had been fired with the job just partially done. His powerwasher had dumped a significant amount of oil on the deck staining it. He had broken the dining room light fixture and left sprays and dollops of paint all over the house. He partially painted the ceilings. Didn't remove any of the curtain rods or door handles – nor did he protect them with paper. They are all swiped with paint.
A new crew had to be hired for the unfinished interior paint and miscellaneous projects the handyman never got around to doing, plus repair the things he broke.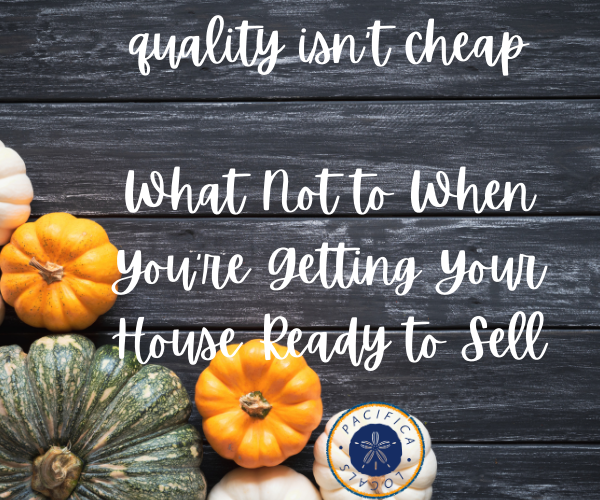 Quality Isn't Cheap
After three and a half months, the house went on the market. Fortunately, there's no mortgage on the house, however, there were expenses in holding the house for three more unnecessary months. Things like insurance, taxes, a small expense of utility bills, but mostly worry. Worrying about an empty house, when would it be done, how much was it going to ultimately cost, and had they missed the best selling season of the year.
Now that the house is sold we can laugh about the whole thing but it could have been a whole lot faster and a heck of a lot cheaper if they didn't try to save all that money.