What are building permits?
Permits are written permissions by your county or city planning department. They're mandatory for most remodeling or construction projects. You might be surprised at how many projects – big and small – actually require a building permit.  They're necessary for many reasons.  They help you and your contractor ensure that your construction project is done following current codes and safety guidelines. 
As a home buyer, you are probably more comfortable when a home includes permits for past projects. More because you think a house should have them.  But should they? When should you be concerned if there aren't permits?
The answer to that is: it depends.
The more competitive your local market is, the less you're going to be able to focus on whether or not your dream home has permits.  You'll need to look at the project itself, when it was done, and how extensive it was. Those determinations will help you decide if having permits or not is a deal breaker.
If the house has a major remodel or addition, ask yourself if the lack of permitting is going to affect your sale.  I always look at homes from that perspective. What is my buyer client going to face when they have to sell?  Do that for yourself and you may feel more comfortable about buying that house. Or less comfortable as the case may be.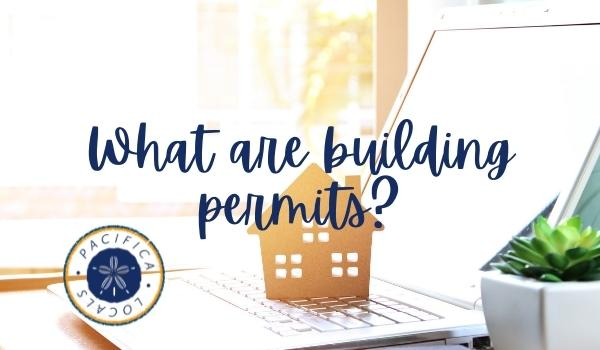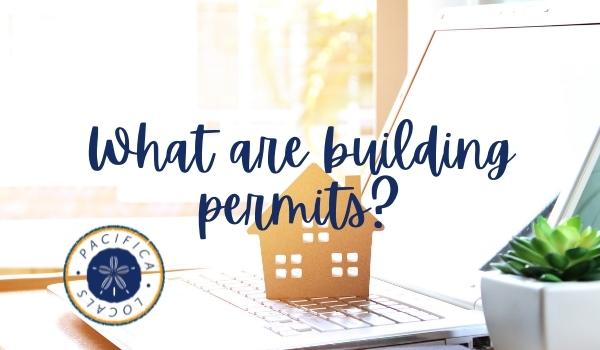 Why are building permits necessary?
Safety
Failure to adhere to safety standards can result in serious injuries or damages. Building permits are issued after your project is approved. They will confirm that proper safety standards will be followed. This not only assures your safety but also the safety of other people taking part in the project.  Permits may also help you avoid accidents.  Your local building inspector will be visiting your site several times.  They'll be checking to make sure that the project is  being done to the prescribed codes.
Directs your DIY project
Some DIY projects also require permits. The permit provides a reference point throughout the project. A building inspector will come to view the progress of your project.  They'll use the permit sheet to record their inspection and approval or disapproval of its current status.
Adhere to home insurance terms and conditions
 Building projects that haven't been approved with permits could nullify your home insurance.  If you make a mistake and someone ends up being injured during the construction you won't have the city's approval to fall back on.
 If the insurance company decides not to pay for damages or accidents It will be a double loss for you. However, obtaining a building permit shows two things:  You are fully aware of the involved risks. And that you have been given explicit permission to proceed with the project.
Weeds out dishonest contractors
You may apply for some building permits. There may be others that only the contractor can obtain. Unscrupulous contractors are prone to cutting corners.  You stand to lose a lot in the process without permits and inspections to keep your project in check.
You should think twice about hiring a contractor who seems too cost-oriented.  They should not get to the point of taking building permits for granted. The best contractors will take the time needed to get the necessary permits.  They'll also be more likely to adhere to safety standards and building codes outlined by the planning department.
Safeguards the value of your property
Home improvement projects done without the necessary permits could end up being a liability. Even if your project turns out great. You'll have to disclose all home improvement projects and remodeling done on your property when you sell.  This disclosure should be accompanied by proof.
Receipts, copies of planning department inspections, the permits themselves, and the final approval from the planning department will fulfill your need to disclose. That will give your buyer comfort that the necessary permits were obtained and the project was up to current building codes at the time of construction.
Buyers may be unwilling to buy a home that has had work done without permits.  Large and costly remodeling done without permits will make buyers nervous. In such a case, you may have to sell at a throwaway price.  Paying for the permits after the fact is another costly option.  Some parts of your project may have to be torn out and redone.
Projects without permits may keep you from selling quickly or even at all.  Be sure to seriously consider whether or not you should go through the effort to get permits for your next project. Getting permits will help you avoid negative effects on your future property sale.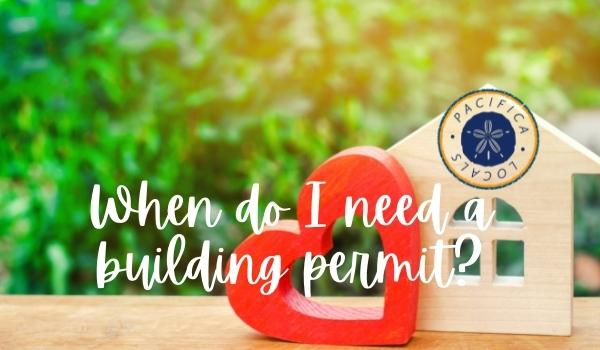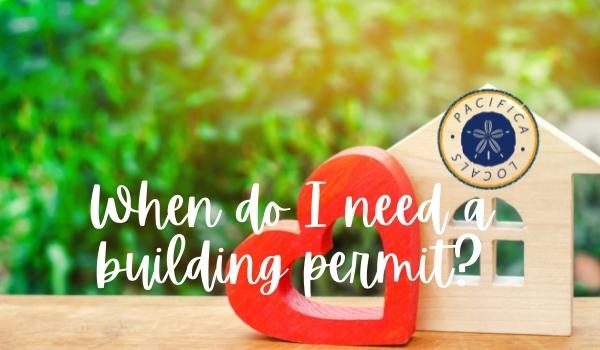 When do I need a building permit?
Adding or removal of walls (including change of wall height).  You will still need a permit if the wall is a load-bearing wall or not.

Adding an opening or increasing or decreasing the size of an already-existing opening.

Any project that affects the wall framing or other related structure.  That includes the rafter, floors, and ceilings.

Moving or adding plumbing.

Addition of electrical fixtures.

Any project that involves gas.  For example, replacing your water heater, a gas stove, or a fireplace insert.

Changing a room's purpose. For example, converting your basement to a bedroom may require a permit.

Changing your home's plumbing system.

Roof replacements that involve the addition of new structures.

Demolition of a portion of your home.
Projects that may not need a building permit
Plumbing fixture replacement.  If you're not relocating pipes you might not need a permit.  

Electrical fixture replacement like switches or outlets.

House repainting.

Adding or replacing carpet.

Replacing or repairing hardwood or tile floors.

Replacing drywall or paneling.

Installing a small fence.

Driveway repaving.

Replacement of certain kitchen appliances.
Whenever you are not sure whether you need a permit or not, reach out to your local planning department.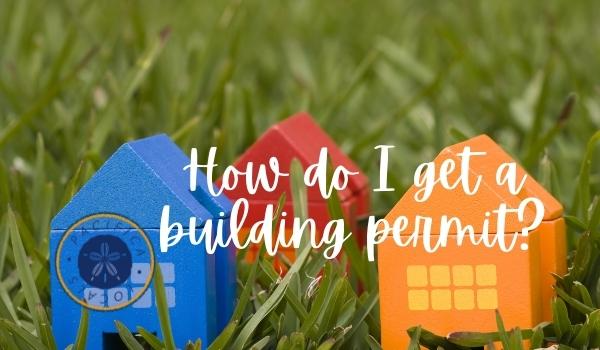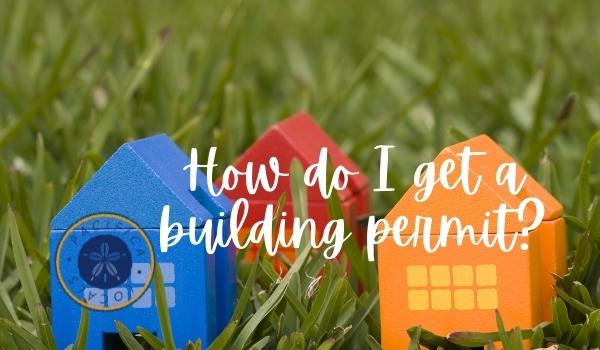 How do I get a building permit?
Getting a building permit isn't necessarily a complicated process.  It can be quite fast if you follow the steps closely. The steps you should take in obtaining a permit are:
Call the building department as soon as you start thinking about doing a project that will require permits.
They can offer guidance and suggestions to avoid pitfalls during the permit-approval process.  Staff will also be able to give you an estimate of when you can expect permit approval.
Apply for a building permit.
This is done in person or online depending on your municipality.
Prepare a written project plan.
If it is a simple DIY project you can probably complete this on your own. You'll have to hire a professional to prepare the plan for extensive projects. A written plan is meant to provide proof that zoning and building codes will be met during the construction process.
Wait for project approval.
Depending on the complexity of your project, this can take a few hours to days or weeks. If the city demands revisions or corrections in your plan it will take longer to get approved. 
Permit issuance.
You will be provided with the permit to proceed with the construction once your plans have been confirmed to be in line with the planning department's standards.
Schedule inspections.
City officials will be conducting inspections from time to time during the course of construction. This is to confirm that you are following the plans you provided when initially obtaining the permit.
Sometimes getting permits will cause delays at the start of your project.  Your municipality might be behind in its permit approvals.  Call them as soon as you start planning your next remodeling project.  It'll help you plan better to avoid delays. It'll also keep you from getting discouraged about getting permits. You'll know what to expect before you start.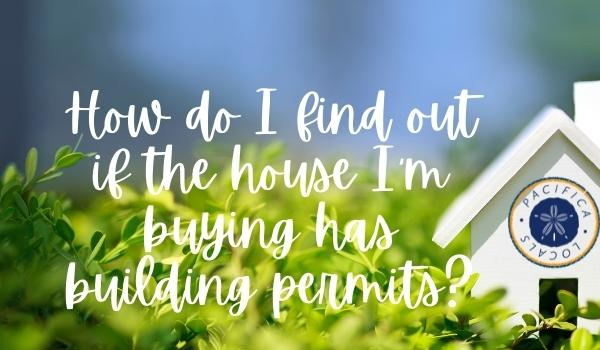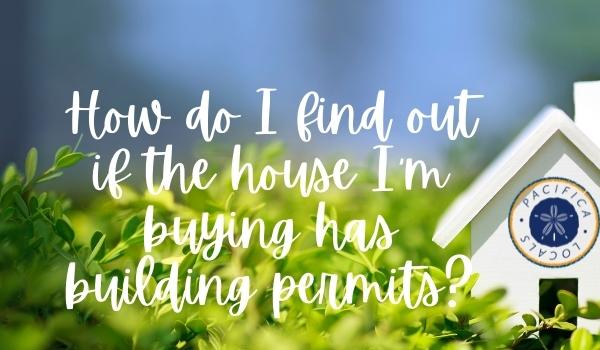 How do I find out if the house I'm buying has building permits?
Whether or not copies of permits are provided in the disclosures is dependent on the disclosure standards in your area.  It's fairly easy to get copies if your disclosure documents don't include them.
A lot of cities have them online through their building department website link. If they're not online, call the building department and ask them to make copies for you.  Doing that will save you a lot of time.  You can just drop by and pick up the file.
Be aware that permits are not always going to be available.  Record keeping of the past isn't as organized as it is today.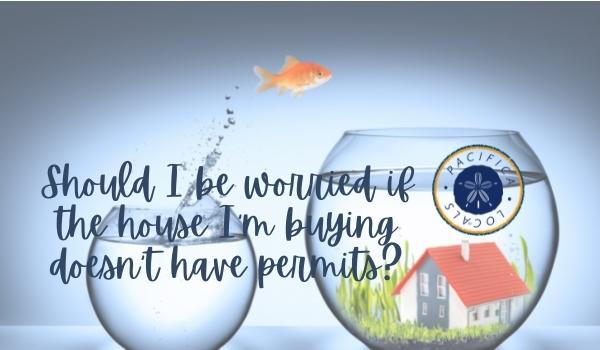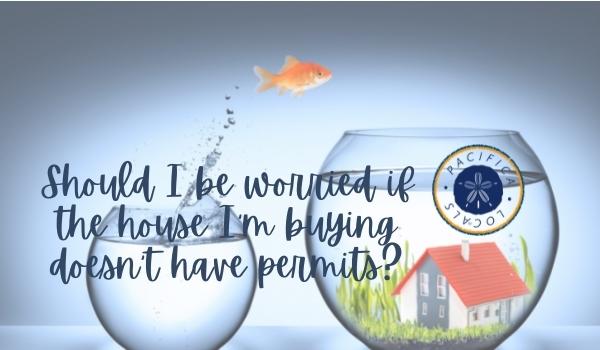 Should I be worried if the house I'm buying doesn't have permits?
That depends on the project.  The more advanced and extensive the project, the more you should be concerned.  There are plenty of home remodeling and upgrading jobs that are done without permits.  In some cities, it's the norm.
Having or not having permits doesn't guarantee the quality of work.  Building inspectors aren't onsite the whole time and can't inspect work that's been covered by drywall or cement.
What happens if the city finds out my house doesn't have permits?
The city building department is going to inspect your project. Possibly several times at particular landmarks in the construction. If the inspector comes onto your property and notices a problem with a previous project they're going to take a closer look. That closer look could open a can of worms.
If the standards of that job are out of date or dangerous you may be looking at having to redo the work. You actually can be required to redo it.
How does the city force you to redo an old project? They won't approve your current one until you do.
You can choose to ignore it. The problem with ignoring it is that they will eventually give you a stop work order. You think not having permits is bad? Wait until you try to sell your house with a red flag on it.